Posted on
July 19th, 2010
by ASEE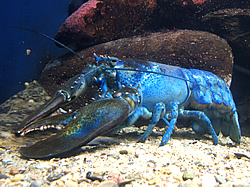 Date: Saturday, February 5, 2011. Location: Massachusetts Institute of Technology, Cambridge, Mass. Eligibility: Massachusetts teens and schools.
MIT's 

"Blue Lobster" Bowl
For over 13 years, the Blue Lobster Bowl has been testing Massachusetts high school students in marine sciences, including biology, chemistry, physics, geology, maritime history, and ocean engineering.  Each year approximately 2,000 students from 300 schools across the nation compete in their regional tournament.  Winners of regional competitions are invited to compete in the National Ocean Sciences Bowl.
The Annual Blue Lobster Bowl will be held at MIT on Saturday, Feburary 5, 2011. This academic tournament is open to teams from high schools or other organizations that provide educational support to teens in Massachusetts. All competition questions relate to the world's oceans and waterways.
Teams work for months with coaches, most often high school science faculty, in preparation for the competition. NOSB questions cover ocean biology, chemistry, geology, physics, navigation, geography, and related history, literature and public policy. Questions are presented in "buzzer" rounds (rapid-fire multiple-choice or short-answer) and the "team challenge," that gives students an opportunity to apply their critical thinking skills to questions involving real-time data and cutting-edge research and policy issues.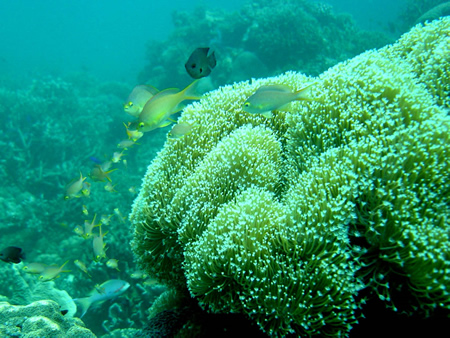 In addition to the opportunity to travel to the National Finals, teams vie for a variety of prizes, including scholarships, internships, and educational trips. Thanks to funding from the National Oceanic and Atmospheric Administration (NOAA), all participating students are eligible to apply for the Coastal and Ocean Science Training (COAST) internship program, a four-week summer program in Olympic National Park, and the National Ocean Scholar Program, a two-year, $6,000 scholarship for students studying marine and coastal sciences.
For information about registering for the Blue Lobster Bowl, see http://bluelobsterbowl.mit.edu or contact Jordan Lewis at (617) 324-3558 or lewisjb@mit.edu.
To learn more about the national competition, see http://www.nosb.org.
Part of the National Ocean Sciences Bowl, the event is co-sponsored by MIT Sea Grant, the Woods Hole Oceanographic Institution and the Consortium for Oceanographic Research and Education.
Filed under: Grades 9-12, K-12 Outreach Programs
Tags: Ocean science, Science Contest