Posted on
March 8th, 2010
by Jaimie Schock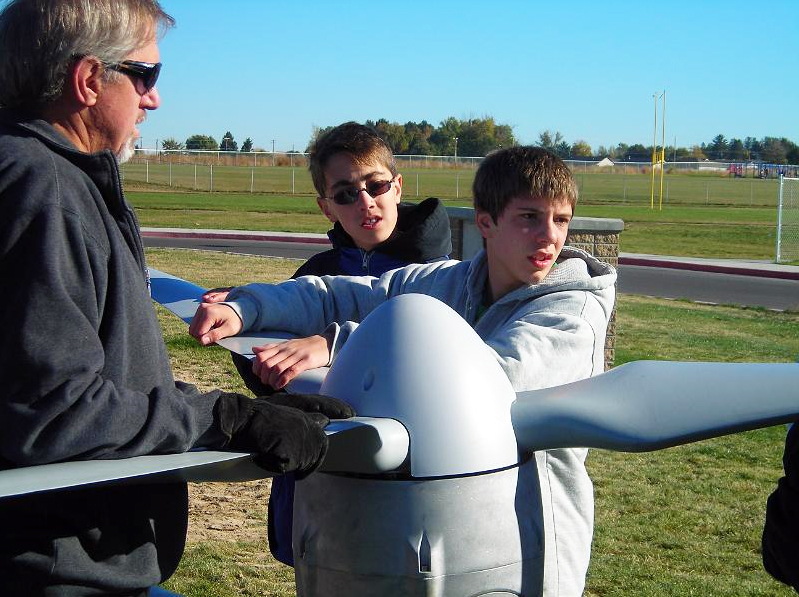 When Katie Cutler told her students to select what they would study next, she was blown over by their choice. They voted for wind energy, something she knew little about.
"I've never done a project like this before. I told the kids from the very beginning we'd be learning together," says Cutler, coordinator of gifted-and-talent programs at Jerome Middle School in Jerome, Idaho. Cutler insists that it is helpful for teachers to not always have all the answers. "It is also very good for the students to see that adults have to continue learning all of the time."
When Cutler started researching programs in wind energy, she found Wind for Schools, a U.S. Department of Energy-sponsored project through which dozens of schools nationwide have begun building wind turbines. Wind for Schools offers systems for about $16,300, most of which Cutler was able to raise with grants and donations.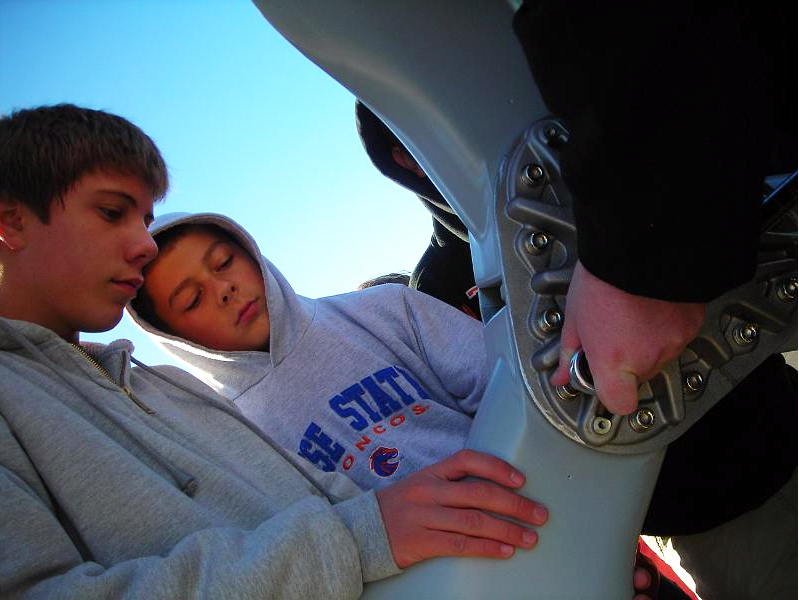 With help from teachers and contractors, Jerome school students proceeded to assemble the 45-f0ot tall turbine, which converts wind power into electricity. They dug the hole for the tower, attached the blades to the rotor, and tested the rotation. In October 2008, a crane completed the process, lifting the turbine into the air before workers secured it below.
But the hands-on learning didn't stop there. Today, students are keeping data on production rates, wind speeds, and more. Jerome regularly leads the pack of eight turbines listed in real time on the Wind for Schools website, run by the DOE-affiliated Idaho National Laboratory. In fact, their turbine often doubles the watts generated by those at other schools.
Jerome's teachers use the turbine as a learning tool in as many different classes as possible. The recorded data is studied in math, where students graph wind velocity and energy output. Science classes look at the environmental benefits, and history students are doing a timeline of wind energy development. The turbine's presence is helping generate more interest in math and science amongst the students, and since it was built very close to the elementary school, students can develop that interest at a young age.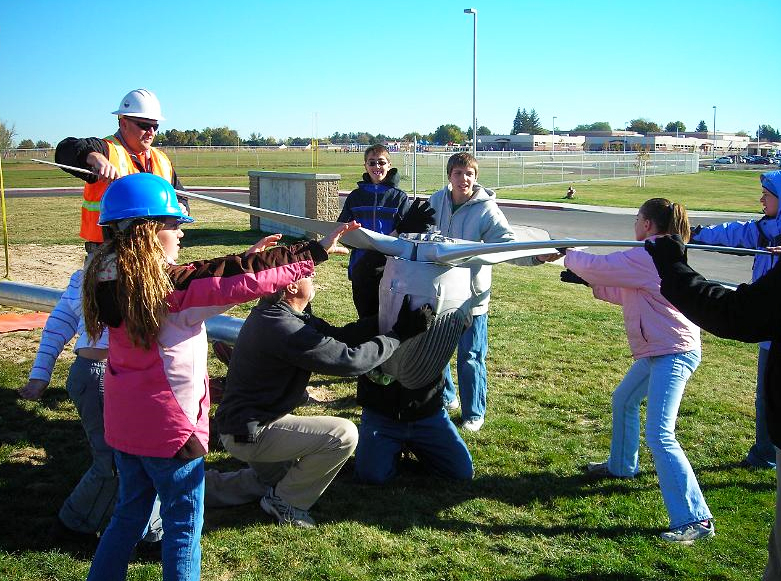 In a broader sense, the project aims to help students learn ways to benefit their community and to prepare them early for a future that demands an understanding of alternative energy methods. In 2008, 1.5% of worldwide energy production came from wind power, double that of 2005. Currently, more than 80 countries use wind power commercially. Wind turbines are environmentally friendly, producing almost no pollution and making little impact on wildlife.
The Jerome students' experience could point some toward a future career. Wind energy jobs are growing in number nationally. But as of yet, the engineering, design, and installation training needed is scarce. Very few colleges offer technical certification in the field. Since one technician is necessary to operate every nine wind turbines, demand is high.
Since the turbine's construction, others in Jerome have been inspired by these winds of change. Cutler is currently mentoring a high school student who is researching, designing, and building a turbine for his senior project. And in her own year, Cutler and her husband, too, have installed a small turbine.
———————————————————————
Take a look at the installation process of another Winds for School project, at Idaho's Pocatello Community Charter School.
[youtube]http://www.youtube.com/watch?v=ODTl3ST-_WI&feature=player_embedded[/youtube]
Filed under: Special Features
Tags: Idaho National Laboratory, U.S. Department of Energy, Wind for Schools, Wind Technology, Wind Turbine