Posted on
March 31st, 2016
by Mary Lord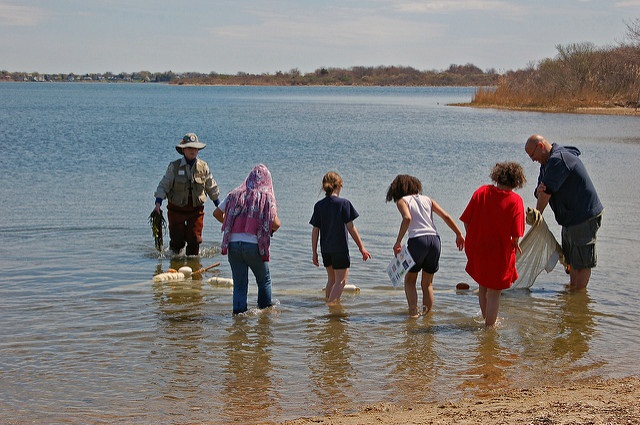 Whether it's a school garden, local park, or distant rain forest, the natural world offers a great way to encourage inquiry and hands-on applications of STEM lessons.
National Environmental Education Foundation, with funding from the Mitsubishi Corporation Foundation for the Americas, is offering funding for teachers, after-school programs, and nature organizations for projects that support the integration of Greening STEM into current or new programming or curriculum.
Applications are due April 5, 2016.
Research shows that environmental education helps foster creative thinking, builds communication and leadership skills, and makes academic subjects rich and relevant. The NEEF grants – between $500 and $1,000 each – are to help educators and after-school program providers cover the costs of curriculum, field trips, transportation, professional development, and other areas that will have a lasting impact beyond a single event.
Application Deadline: 11:59 pm Central time Tuesday, April 5, 2016. All applications must be submitted through NEEF's online grants management system.
Grantee Announcement: Grantees will be announced April 22, 2016. NEEF will promote the winners and their programs using a variety of communications tools and strategies.
All applicants must register for National Environmental Education Week:

Teach K-12 students in an educational setting in the United States or eligible U.S. jurisdiction
Be an employee of a school district or informal education institution
Anticipate being an educator for the 2015-2016 and 2016-2017 school year.
Grants can be used to cover costs associated with delivering programs, such as program supplies or professional development, but cannot be use to lobby or influence legislation or elections; cover budget shortfalls or costs for events that already have occurred; acquire land; or pay for scholarships or fellowships.
Photo: U.S. Fish and Wildlife Service environmental education program at Ninigret National Wildlife Refuge, Rhode Island. Taken May 2007
Filed under: For Teachers, K-12 Outreach Programs, Special Features
Tags: after-school program, Contest, Environmental Engineering, Environmental science, funding, grants, National Environmental Education Foundation, Programs for Teachers, STEM education