Posted on
February 13th, 2011
by Mary Lord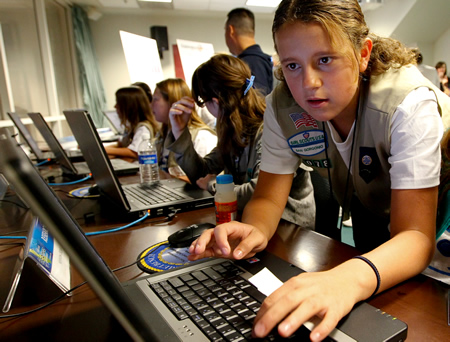 Informal, out-of-school science and math programs offer great ways to engage girls in the subjects, but they need to be carefully planned and executed to make sure reluctant students want to sign up for and stick with them, a new Research Update from the Harvard Family Research Project reports.
It seems STEM—science, technology, engineering, and math—initiatives are all the talk in education and policy circles these days. The trick is how to engage girls not typically drawn to such subjects, the Harvard researchers write. As you might expect, STEM initiatives tend to attract those students already interested in science and math.
So it's important to take an "inclusive approach to ensure that girls feel welcomed and comfortable with the materials," the researchers say.
Filed under: K-12 Education News
Tags: Girl Scouts, Girls Education, Programs for Girls, Research, Research on Learning