Posted on
October 19th, 2009
by ASEE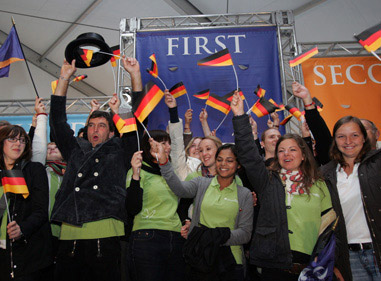 A university student team from Darmstadt, Germany, won top honors in the Department of Energy-sponsored Solar Decathlon by designing, building, and operating the most attractive and efficient solar-powered home, DOE announced Oct. 16. The University of Illinois at Urbana-Champaign took second place followed by Team California in third place.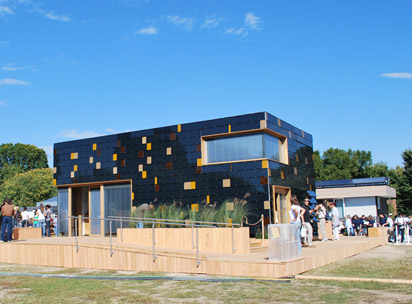 Photograph by Alison Buki
The active competition lasted for a week, with the prototype home designs open to the public on the National Mall in Washington. Team Germany's winning "Cube House" design produced a surplus of power even during three days of rain. This is the team's second-straight Solar Decathlon victory, after winning the previous competition in 2007. Learn more.
Filed under: K-12 Education News