Posted on
February 23rd, 2010
by ASEE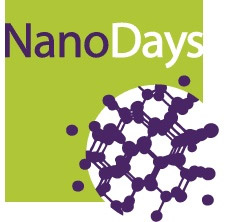 Ashland, Oregon's Scienceworks joins NanoDays, the nationwide celebration of nanoscale science, March 27 – April 3. Visitors will enjoy a number of nano-related activities at the museum, including these:
Exploring Materials and Tools–Ferrofluid and SPM
See how size affects behavior by comparing iron filings (macroscale magnetism) with ferrofluid (nanoscale magnetism). Feel magnetic fields in a simple model of a scanning probe microscope (SPM), which allows scientists to "see" objects smaller than one-billionth of a meter!
Exploring Materials–Liquid Crystals
Why to liquid crystals change color when you touch them? Learn about the connections between color, temperature, and structure.
Exploring Measurement–Ruler and Human Body
What does "nano" mean, anyway? Can you cut a ruler down into nano-sized pieces? How many nanometers is your hand? Come find out!
Exploring Forces and Materials–Gravity and Nano Fabric
Forces have different levels of impact on the nanoscale. Is gravity stronger than surface tension? You'll have to test it! Then find out how this can keep stains out of fabric!
Exploring Properties–Surface Area
See how surface area and size affect behavior in this fizzy experiment.
Exploring Structures and Measurement–Buckyballs and Molecules
How small is a nanometer? Can a nano-sized particle pass through the surface of a balloon? Learn how different structures produce different properties out of the same material, and build a model of a buckyball–a tiny carbon structure.
Please check the museum Website for more, and updated, information
1500 E Main St
Ashland, OR 97520
Phone: (541) 482-6767
Fax: (541) 482-5716
Email: info@scienceworksm. . .
Hours: Wed-Sat 10am-4pm, Sun 12-4pm
Filed under: For Teachers, Grades 6-8, Grades 9-12, Grades K-5, K-12 Outreach Programs, Web Resources
Tags: Family events, Grades 6-8, Grades 9-12, Grades K-5, Nanotechnology, Science museum