Posted on
December 16th, 2009
by ASEE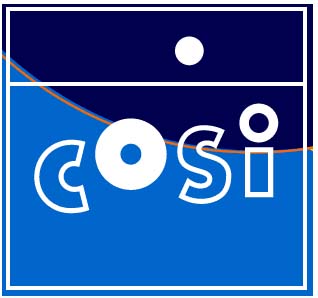 Level: 6-8. Date: Sat., Feb, 13, 2010, 8:30am to 3:15pm.  Application deadline: Jan. 29, 2010. Cost: $25.
In Columbus, Ohio, COSI (Center of Science and Industry) is holding a Science Career Exploration program for boys grades 6-8. Boys will meet professional engineers, discover that engineering can be an exciting and rewarding career, and have a great time learning and meeting new friends. They'll also: participate in hands-on activities and informative sessions led by professional engineers; explore engineering careers through hands-on workshops; and talk with students studying to be engineers and find out how and why they made their career choices.
Program Details:
• Program begins at 8:30am and ends at 3:15pm.
• The cost ($25 per person) includes workshops, lunch, and admission to COSI's permanent exhibitions after the program.
• Scholarships are available (amount varies based on need).
• Advance reservations are required and space is limited.
Downloads:
• Registration Packet• Financial Aid Application
For questions, please contact: The COSI Call Center (614) 228-2674; E-mail: Boys Discover (questions only, please call for reservations)
COSI also runs an annual Girls Discover Engineering program; for the 2010 dates, and other COSI programs, including Scouts over-nights, check http://www.cosi.org/educators/
Filed under: Grades 6-8, K-12 Outreach Programs
Tags: Career Planning, Columbus, OH, Programs for Boys, Workshops