Posted on
February 1st, 2010
by Jaimie Schock
Berkeley, California is one brainy town. The percentage of residents with at least an undergraduate degree is twice the California state level. There's only one high school in Berkeley, and—perhaps unsurprisingly—in many ways it excels, the Los Angeles Times reports.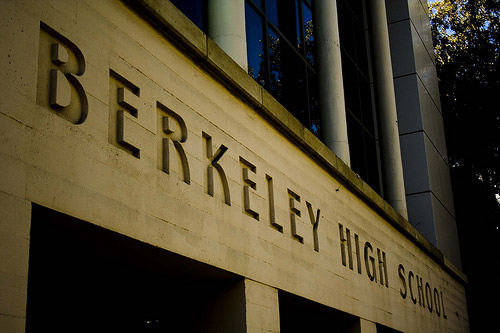 Its Advanced Placement science courses, which require students to attend before and after hours labs, have amazing pass rates. For instance, 82 percent of its AP chemistry students pass the tough exam that can earn them college credits while in high school; the national pass rate is 55.2 percent. Nevertheless, Berkeley High School's leadership is proposing to shutter the labs and reduce AP science instruction by 20 to 40 percent.
The problem is, Berkeley is also home to a large concentration of low-income residents, mainly African Americans and Latinos. The math and English proficiency scores of black and Hispanic students at Berkeley High are woefully behind those of white students, the Times says. Moreover, students in the AP science courses are predominately white, while 75 percent of the students in less-rigorous science courses, which have no labs, are black or Hispanic.
So, the school's governors want to take the $400,000 it would save by slimming down the AP courses to introduce an "equity grant" program to help struggling students and narrow the proficiency gap. Many science teachers are protesting the proposal, and tempers at a recent school board meeting ran high. A compromise is in the works that would save the labs, but still reduce AP science instruction by 20 percent.
Filed under: K-12 Education News