Posted on
September 23rd, 2015
by Mary Lord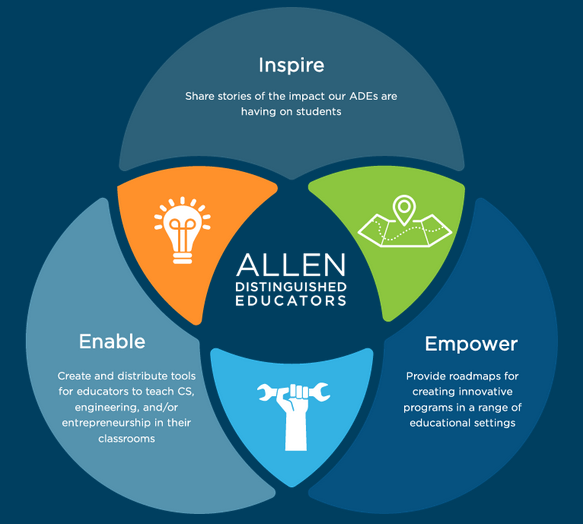 The Allen Distinguished Educators award program recognizes and rewards teachers who "break the mold" of traditional schooling to provide students with opportunities to become thinkers, makers, and creators through computer science, engineering, and entrepreneurship.
Sponsored by Vulcan Capital, the investment firm billionaire Paul Allen founded with his sister in 1986, the award seeks to increase the number of students who have the kinds of learning opportunities that awardees have created for their own students. The hope is to "accelerate and shape the unprecedented transformation of schooling that is currently underway in this first quarter of the 21st century."
The seven members of the inaugural Allen Distinguished Educators class of 2014 received $25,000. They hailed from California and Washington, and nearly half were K-12 teachers of engineering. Israel Hernandez, for instance, is transforming STEM learning through hands-on engineering design at the low-income high school in Los Angeles where he attended and now teaches.
Application period: Sept. 15 – Nov. 1, 2015
Finalists selected: Mid-November 2015
Finalist site visits: Dec. 2015 – Feb. 2016
Awardees announced: March 2016
Filed under: For Teachers, Special Features
Tags: Allen Distinguished Educators Award, Computer Science, educator award, Engineering, entrepreneurship, Innovation, Programs for Teachers, Teachers