Posted on
November 27th, 2013
by Mary Lord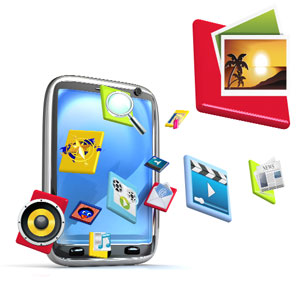 There's a smartphone app for just about everything these days, from finding bargains to locating misplaced car keys. What's left to invent?
Plenty – and students could win $15,000 for their school by dreaming up the most compelling concept  and making a 3-minute video about it in the Verizon Innovative App Challenge.
The deadline for submissions is December 17, 2013.
Sponsored by the Verizon Foundation and Student Technology Association, the contest is open to U.S. middle and high school students, with winning entries announced for each state. The goal: Have teams use their STEM knowledge and creativity to develop an original mobile app concept that addresses a need or problem in education, energy, or healthcare.  2013 winners included a middle-school team's app to locate local recycling bins.
Click HERE to register a team and HERE for the 2014 FAQ and rules. Check out the judges' tips on winning entries.
A survey conducted last year on middle school students' use of mobile technology revealed that one in three students use smartphones and tablets for homework. But only 6 percent are allowed to use smartphones (18 percent for tablets) in the classroom. The survey also found  that the students who are allowed to use these devices in the classroom are more interested in STEM subjects.
Filed under: Competitions and Contests, Grades 6-8, Grades 9-12, Special Features
Tags: Competitions for Students, Contest, Verizon Innovative App Challenge