A high school junior's keen interest in snakes leads to contact with university researchers and a chemistry project with life-saving possibilities.


Learn More
Spurred by concerns that American students lack the skills to compete in a global economy, lower schools nationwide are packing engineering lessons into already crowded schedules, giving priority to a subject that was once left to after-school clubs and summer camps.

SHARE THIS WITH YOUR STUDENTS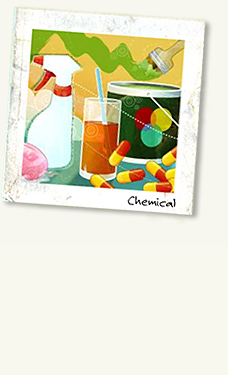 All the Right Elements




Out of the lab and into the world: Explore the eGFI Chemical Engineering card to learn more about this diverse field.




Did you know?

Chemical engineers produce hypoallergenic makeup, products made from recycled plastic, lifesaving drugs, and flavored coffee.



Make a difference:

They strive to ensure cleaner and healthier living, from cleaning up toxic spills to developing sustainable biofuels.



Where Do They Work?

Environmental, health, and safety agencies employ chemical engineers. They're also engaged with pharmaceuticals, food, energy, and all sorts of manufacturing.