NOTE TO READERS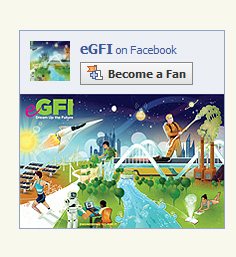 Are you and your students fans of eGFI's fan page on Facebook?
Updated daily with fun inspiring breakthroughs in the field.

Approaching the shore, a tsunami can crest to more than 100 feet, hitting coastal areas with devastating force. In this package of lessons and activities, students will learn what causes a tsunami, the physics behind its movement, and how scientists know when one is forming.
Fewer than four of 10 fourth- and eighth-graders are proficient in mathematics, according to a highly regarded federal test given in early 2009, according to The Wall Street Journal and other news sources.

Move over, NASA. Remy Dou's high school students are developing plants that can survive in space. They are learning to master aeroponics, an engineering process in which a nutrient-rich mist is sprayed on the roots. Requiring no soil and very little water, the plants can grow even inside the International Space Station, though Planet Earth is also an option.
SHARE THIS WITH YOUR STUDENTS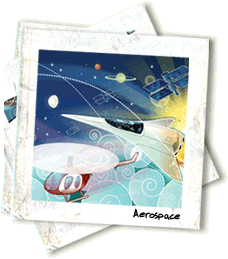 Introduce your students to engineering with our new interactive cards. Each card illustrates a particular discipline and includes the following:
Did you know? (a fun factoid)
Make a difference (explains how this type of engineer makes a difference in the world)
Where do they work? (Industries, companies, organizations, and the type of work involved)
Meet one (meet a real engineer)
Ask them to pick their favorite and tell you why.