Posted on
October 19th, 2009
by ASEE
Fewer than four of 10 fourth- and eighth-graders are proficient in mathematics, according to a highly regarded federal test given in early 2009, according to The Wall Street Journal and other news sources. The results add to recent evidence that the U.S. drive to become more economically competitive by overhauling public education may be falling short.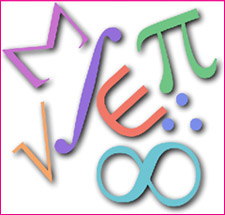 The National Assessment of Educational Progress — often called the "nation's report card" — found fourth-graders had made no learning gains since the last time the NAEP math test was given, in 2007. Previously, fourth-graders had made scoring gains on every NAEP math test given since 1990.
Significant scoring gaps between white students and their Hispanic and African-American peers also haven't changed much in recent years, the test results showed.
In a statement, Secretary of Education Arne Duncan called the NAEP results "unacceptable," and said they underscore the need for "reforms that will accelerate student achievement." While not focused specifically on math, the Obama administration's education strategy calls for adopting tougher measures, such as opening more charter schools and linking teacher pay to performance.
David Driscoll, chairman of the board that oversees the NAEP, said that while eighth-grade scores rose slightly, "the improvement is so modest that it just isn't going to do what our kids need."
Find NAEP results for your state here.
Filed under: K-12 Education News