Posted on
October 19th, 2009
by Jaimie Schock
Move over, NASA. Remy Dou's high school students are developing plants that can survive in space. They are learning to master aeroponics, an engineering process in which a nutrient-rich mist is sprayed on the roots. Requiring no soil and very little water, the plants can grow even inside the International Space Station, though Planet Earth is also an option.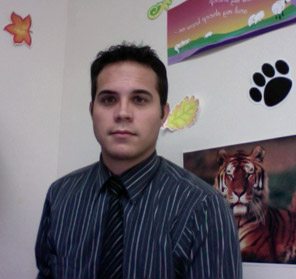 Dou, a 27-year-old teacher and science director at Miami Christian School in Florida, works project-based learning into a range of classes in botany, biology, chemistry, physics and environmental science.
The aeroponics project, aided by a $9,500 Toyota grant, is typical of Dou's teaching style, which is long on hands-on student activities and short on lectures. Twenty students are divided into four sub-groups, each with a captain. The first group takes charge of growing the plants using the aeroponic method inside the school's new greenhouse. Students in the second group chemically modify the nutrient solutions to suit the specific plants being grown. This teaches them what plants need which nutrients and why. The third group designs and builds a portable aeroponic system, with the aim of getting it to work well enough to be used on a space station. In the fourth group, students design a community outreach program to teach aeroponics to others.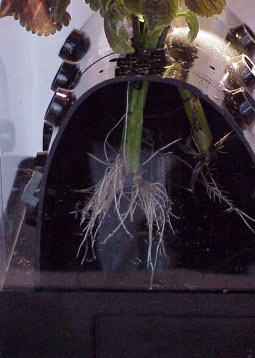 Throughout the year-long project, students meet with outside experts on aeroponics and record their progress online.
Outside class, Dou has created an annual science and engineering competition called MindMeld, in which middle and high school students compete in crowd-drawing challenges that usually involve mechanics or building. They've designed inflatable boots to walk on water, catapults, popsicle stick bridges, and even gasoline-powered launchers that hurl one-pound weights. This last challenge was retired when some of the launcher designs proved to be dangerously powerful.
Such innovations, and the infectious excitement Dou brings to teaching, make him "an inspiration," in the words of Anais Perez, who studied under Dou for three years. Chrissy Stachl, another former student for four years, notes that he "truly enjoys teaching, and any student taking one of his classes will realize that."
Since Dou began teaching at the private school five years ago, "students have had a renewed interest in becoming engineers, and a number of our graduates are now pursuing engineering degrees," says associate head Teri Logan.
Dou, who has been teaching since he started tutoring at age 14, says there's no secret to teaching well. "Being a successful educator is all about how much time and effort you are willing to put into teaching. If you see teaching as just your job, you clock in and out, and just fulfill the minimum requirements, don't expect to be given the teacher of the year award." But it helps to be passionate about a subject. "I believe that science is the foundation through which we understand the world around us," he says. "It is more than just learning about protons and electrons, but about learning who we are and why we are here."
Watch video about aeroponics.
Watch video of the "walk on water" competition.
Do you know an outstanding science or math teacher whose teaching techniques break new ground in the classroom? Please send suggestions for future feature articles to m.matthews@asee.org
Filed under: Special Features
Tags: Biotechnology, Competitions for Students, Environmental Engineering, Research on Learning