Nanotechnology is increasingly important, but it can be a challenge for students to grasp. Luckily, a growing number of science museums and websites offer guidance. Start with a simple concept, experts say. How fast does a fingernail grow? One nanometer per second. And, make it fun.
Tenth grade and out? That's the plan behind a pilot program beginning next fall at around 100 public high schools in eight states. At the end of 10th grade, students who pass a battery of board examinations, covering a number of subjects, including mathematics, science and English, can opt to enroll immediately in a community college.
SHARE THIS WITH YOUR STUDENTS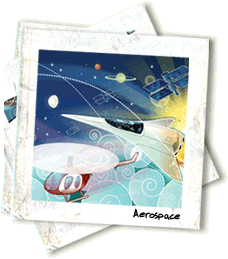 Introduce your students to engineering with our interactive cards. Each card illustrates a particular discipline and includes the following:
Did you know? (a fun factoid)
Make a difference (explains how this type of engineer makes a difference in the world)
Where do they work? (Industries, companies, organizations, and the type of work involved)
Meet one (meet a real engineer)
Ask them to pick their favorite and tell you why.