Posted on
February 22nd, 2010
by ASEE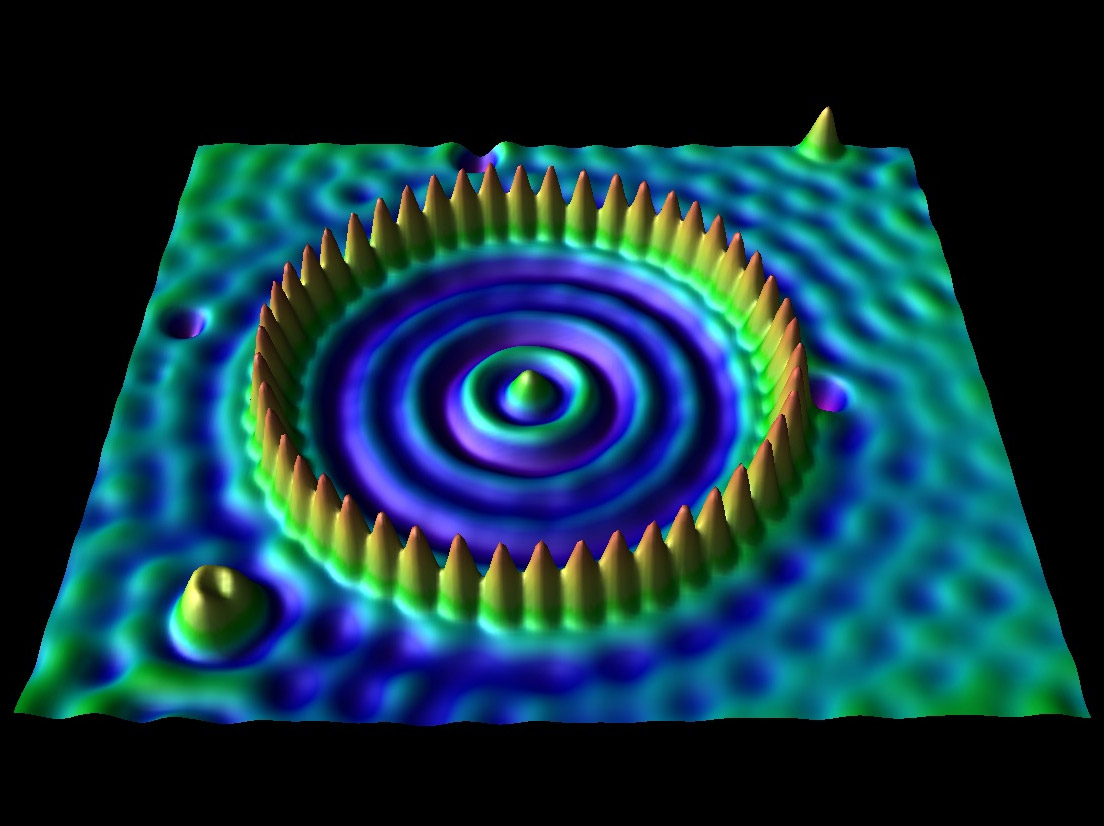 Check out the beautiful nanotechnology images from  Viz Lab Image Collection of the NISE (Nanoscale Informal Science Education) Network.
These downloadable jpg images come from scientific research, such as micrographs, forming an important element in exhibits and programs about the nanoscale, and providing visitors a sense of what the nanoscale looks like with little artistic interpretation. All images are free for use under a Creative Commons license and have been checked for scientific accuracy.
NISE makes available the images  to NISE Network member organizations for non-profit educational use only, and requires minimum credit. Uses may include but are not limited to reproduction and distribution of copies, creation of derivative works, and combination with other assets to create exhibitions, programs, publications, research, and Web sites.
Pictured above: Quantum Corral by Don Eigler. The corral is an artificial structure created from 48 iron atoms (the sharp peaks) on a copper surface. The wave patterns in this scanning tunneling microscope image are formed by copper electrons confined by the iron atoms.
Filed under: Web Resources
Tags: Images, Nanotechnology, Web Resources, Website