NOTE TO READERS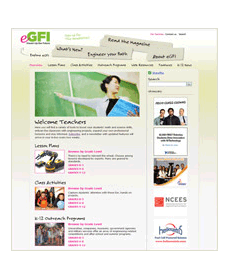 eGFI: News For Teachers
Starting with this issue, our newsletter and blog for teachers has a new look and a new name. It is part of an unprecedented effort by the American Society for Engineering Education to draw students and teachers into the world of engineering.
The brand new eGFI is:
• the inspiring, eye-catching print magazine
• a totally new and interactive, kid-friendly web site - www.egfi-k12.org
• a new teacher-oriented e-newsletter with lesson plans and class activities
• a classroom media kit complete with new eGFI magazine and poster
• a Student Blog where kids can connect and share their engineering aspirations and experiences

(Provided courtesy of IEEE and TryEngineering)
In this lesson series for ages 8-18, teams of students explore the engineering behind recorder manufacturing, and then design, construct, test, and evaluate a working musical instrument using easily found materials.

K-12 engineering education has the potential to improve student learning and achievement in science and mathematics, increase awareness about what engineers do and of engineering as a potential career, and boost students' technological literacy, according to a new report from the National Academy of Engineering and the National Research Council.

Universities, companies, museums, government agencies and military services offer an array of engineering-related competitions and after-school and summer programs.

Even in an era when science teachers increasingly look for exciting classroom projects, Barbara Bratzel seems to break new ground.
A 28-year teaching veteran at the private Shady Hill School in Cambridge, Mass., Bratzel has used mechanics, programmable Lego™ NXT blocks, robots and robotic devices, rockets and even candy in projects and demonstrations with students.
SHARE THIS WITH YOUR STUDENTS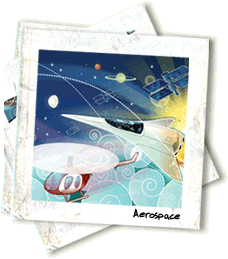 Explore the new eGFI website with your students
Introduce your students to engineering with our new interactive cards. Each card illustrates a particular discipline and includes the following:
Did you know? (a fun factoid)
Make a difference (explains how this type of engineer makes a difference in the world)
Where do they work? (Industries, companies, organizations, and the type of work involved)
Meet one (meet a real engineer)
Ask them to pick their favorite and tell you why.