In this activity, students work in teams to build a portable paper structure that will support the weight of a book. Like civil engineers, they learn that material strength varies with shape and arrangement.


Think science fair on steroids. Many teachers involve students in science competitions, but few can match Paul McElligott in the frequency and variety of contests his students pursue.


The Ford Foundation has pledged $100 million Wednesday to "transform" urban high schools in the United States, focusing on seven cities: Los Angeles, New York, Newark, N.J., Philadelphia, Chicago, Detroit and Denver, the Los Angeles Times reports.

SHARE THIS WITH YOUR STUDENTS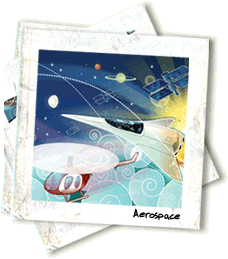 Introduce your students to engineering with our new interactive cards. Each card illustrates a particular discipline and includes the following:
Did you know? (a fun factoid)
Make a difference (explains how this type of engineer makes a difference in the world)
Where do they work? (Industries, companies, organizations, and the type of work involved)
Meet one (meet a real engineer)
Ask them to pick their favorite and tell you why.