This combination recipe and building activity introduces fundamentals of engineering design and construction - not to mention scrumptious delight.


"Family engineering" joins parents and young children with university faculty and tech professionals to work on basic hands-on projects, helping spark greater interest in engineering.


The White House Educate to Innovate campaign gains support from companies, foundations and academic societies to generate student enthusiasm for science, technology, engineering and math.

SHARE THIS WITH YOUR STUDENTS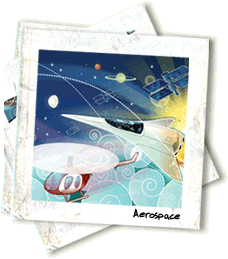 Introduce your students to engineering with our new interactive cards. Each card illustrates a particular discipline and includes the following:
Did you know? (a fun factoid)
Make a difference (explains how this type of engineer makes a difference in the world)
Where do they work? (Industries, companies, organizations, and the type of work involved)
Meet one (meet a real engineer)
Ask them to pick their favorite and tell you why.