A simulated shipwreck tested the talents of students from four Boston-area schools, who built remotely operated underwater vehicles to check for leaks of hazardous cargo and salvage the wreck.
Learn More
Middle school students in McLean, Va., took up a challenge to take a snapshot of the Earth's curvature without spending more than $200. They pulled it off, using a cooler, camera, weather balloon, GPS cellphone -- and all their math ability.


SHARE THIS WITH YOUR STUDENTS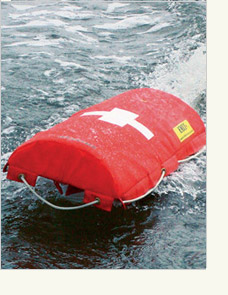 Robotic Surf Safety

Struggling swimmers gain help this summer from EMILY,
a robotic buoy equipped with a

sonar device

and an electric

high-speed propeller

that can speed it to drowning victims six times faster than a human lifeguard. Read about this engineering marvel on the eGFI students blog.
Discussion questions: What are the advantages of a robotic lifeguard? How are humans better?
Learn More