NOTE TO READERS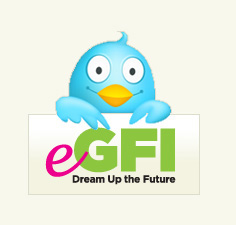 Not a fan of Facebook? Try following us on Twitter!
Sign up for Twitter and check out eGFI for all the latest updates.

In this lesson for grades 9-12, students work in teams to design a heat-and water-conserving "green roof" of plant material for an urban apartment building. They address economic and community considerations of green roof design.

Seated behind computers equipped with the latest architectural software, teens taking an advanced drafting class at Chico High School in California set to work designing homes, out-buildings and even a police training center — all projects that will soon be constructed based on their own plans and designs.

When Elizabeth Smallwood's 11th and 12th graders climb onto the rollercoaster at Six Flags theme park near Buffalo, N.Y., it won't be just for the thrill. They'll be concentrating on how gravity affects acceleration, monitoring their own queaziness and trying to assess any temporary effects on the brain.
SHARE THIS WITH YOUR STUDENTS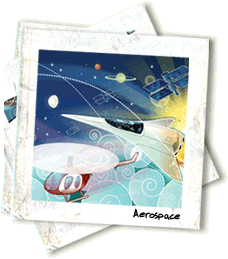 Introduce your students to engineering with our new interactive cards. Each card illustrates a particular discipline and includes the following:
Did you know? (a fun factoid)
Make a difference (explains how this type of engineer makes a difference in the world)
Where do they work? (Industries, companies, organizations, and the type of work involved)
Meet one (meet a real engineer)
Ask them to pick their favorite and tell you why.