Posted on
March 11th, 2012
by Mary Lord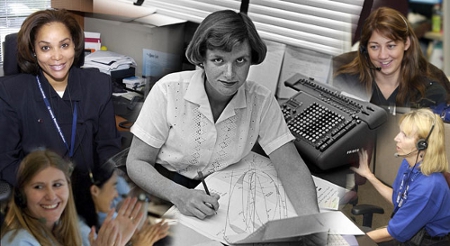 In recognition of Women's History Month, 2012, the American Association for Engineering Education presents these milestones for U.S. women in engineering:
1876 – Elizabeth Bragg, a civil engineering graduate at the University of California-Berkeley, becomes the first woman to earn an engineering degree.
1892 –  Elmina Wilson, of Iowa State College, becomes the first woman engineering instructor.
1950 – Society of Women Engineers is formed. Its first president was chemical engineer Beatrice Hicks.
1955 – Arminta Harness becomes the first woman engineer in the U.S. Air Force.
1965 – Lillian Moller Gilbreth, an industrial engineer and inventor, is the first woman elected to the National Academy of Engineering. (Portrait, left)
1984 – Eleanor Baum is named dean of Pratt Institute's School of Engineering, becoming the first woman dean of an engineering school in the United States.
Filed under: Special Features
Tags: first engineering degree, women engineers, Women in Engineering, women's History Month, Womens History Month 2012