Posted on
September 20th, 2010
by ASEE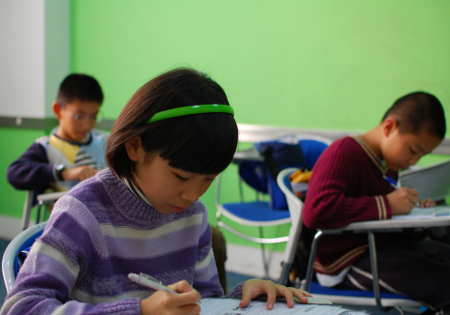 American educators too often fail to identify and cultivate potentially high-achieving students who might become tomorrow's Thomas Edisons or Marie Curies, the National Science Board says in a new report. As a result, the country risks losing the innovators who will be key to U.S. economic growth and global competitiveness.
The kind of students who go on to creative achievements like patenting Fortune 500 inventions or getting scientific discoveries published tend to be the ones whose talents were spotted at an early age and who were then encouraged, according to the report.
Yet, too often, "U.S. students with tremendous potential to become our future innovators go unrecognized and undeveloped."  Of 32 states that require extra "gifted and talented" support, only six fully fund those services. Most high-ability kids are taught by teachers with "little or no" training in working with gifted children, says the report. Federal support for high-ability youth is "minimal" at the K-12 level.
Particularly disturbing is the number of poor or minority students who are clearly bright but allowed to slip out of the top quartile during elementary and middle school, the report says. These students "represent a potentially significant source of underdeveloped talent."
The Science Board, which sets policy for the National Science Foundation and advises the government, recommends:
"Opportunities for excellence," including accelerated classes and chances to experience inquiry-based learning and real-world problem solving," including engineering. "Engineering is a field critical to innovation, and exposure to engineering activities (e.g. robotics and invention competitions) can spark further interest in STEM. However, exposure to engineering at the pre-college level is exceedingly rare."
Rigorous preparation in STEM (science, technology, engineering and math) for teachers, "particularly general education teachers," who have the most contact with kids who are potential innovators.
More frequent assessments and tests to measure the progress of high-ability students. Schools should be held accountable for the performance of top students at each grade.
Research into what makes a STEM innovator, including talents that might be overlooked, like spatial ability.
A "national campaign" to raise appreciation of academic excellence in STEM.
President Obama's science advisers have also released a report on STEM education.
Filed under: K-12 Education News
Tags: Education Policy, Gifted and Talented, Honors Students, Public Policy, Research on Learning