Posted on
January 8th, 2010
by ASEE

The STEM-Up Initiative, based in the Boyle Heights area of East Los Angeles, is designed to integrate STEM career pathways into schools and local communities. STEM-Up aims to connect 80,000 residents to the surrounding STEM Community, consisting of institutions of higher learning, government agencies, corporations and other organizations.
Check the STEM-Up Website to learn more about the awareness campaign, the STEM-Up Artist Alliance, and STEM-Up schools. Find listed on the website resources for students, teachers, and families, and upcoming events.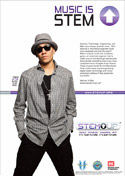 How will the STEM-Up Initiative be implemented?
Through a comprehensive community by community solution consisting of a value chain of opportunities, that create Awareness, Inspiration, Motivation and Skills, to be able to pursue careers in STEM.
Why is the initiative necessary?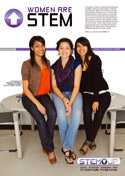 STEM drives innovation and innovation will maintain our nation's economic base and our status as the world's technology leader. It is important to increase and expand the nation's pool of homegrown STEM talent for our government, industry and universities. Our students, families and schools are vital to the economic solution and should take part in the opportunities available in STEM fields.
What available opportunities will this initiative bring?
• Career Pathway Planning
• STEM-Up© School Activities/Event Support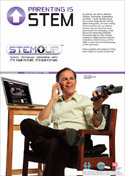 • Interaction with STEM College Students
• Connection with Institutions of Higher Learning
• Access to Professional STEM Role Models
• Hands on class-room activities
• STEM-Up© Assemblies
• Viva Technology Programs
• STEM-Up© Field Trips
• Teacher Professional Development & Parent Workshops
• STEM-Up© Materials for students, parents and schools
• STEM-Up© Bilingual Website & Awareness Campaign
• Connectivity/ Collaborations/Coalitions Resources
• Community Event Support & Outreach
STEM-Up is a HENAAC Initiative, funded through a contract from the Department of Defense as administered by the United States Army Corps of Engineers, Los Angeles District office.
For more information contact: Monica Villafaña, Esq. Director, STEM-Up Initiative, HENAAC, 3900 Whiteside Street, Los Angeles, CA 90063; (323) 262-0997; monicavillafana@henaac.org
Filed under: For Teachers, Grades 6-8, Grades 9-12, Grades K-5, K-12 Outreach Programs, Web Resources
Tags: African-American Students, Hispanic Students, Minority Group Engineers, Programs for Families, Programs for Students, Programs for Teachers, Website