Posted on
November 21st, 2010
by ASEE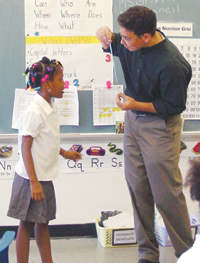 The Cornell Center for Materials Research offers a number of excellent education resources for teachers, including Lending Library of Experiments, with  science and engineering lesson plans and student activity sheets available for download. Teachers in the area can borrow kits associated with these activities, free of charge, to help facilitate the activities in the classroom.
The CCMR Educational Programs Office also makes available to local teachers: classroom visits from Cornell staff, undergraduate, graduate and/or faculty volunteers; school  visits to Cornell labs, to introduce students to atomic force microscopy, x-ray diffraction, and glassblowing, among other technologies; partnership with the Homeschool Science Program (HSP); and ongoing community programs and teacher research opportunities.
Please check the CCMR Website for more information.
The CCMR Lending Library is made possible through the generous support of the National Science Foundation, Hewlett Packard, and Michael and Lida Riedlinger.
Filed under: For Teachers, Grades 6-8, Grades 9-12, Grades K-5, K-12 Outreach Programs, Web Resources
Tags: Engineering outreach, Science Lesson Plans, University outreach