Posted on
May 25th, 2010
by ASEE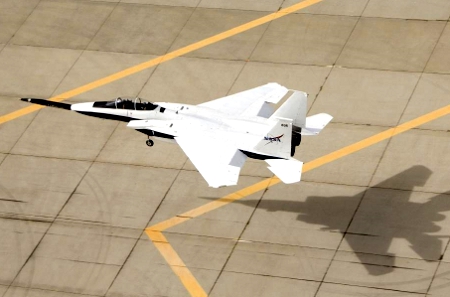 NASA's Virtual Skies website provides an engaging yet informal way to present aviation topics to high school students and academically advanced middle schoolers.
In each of the six content Modules — Aeronautics, Navigation, Weather, Air Traffic Management, Communications, Airport Design —  students employ decision-making and collaborative skills while applying principles of algebra, geometry and calculus. The science portion of these cross-curricular materials includes concepts involved in RADAR, sound, and meteorology as they apply to flight. Each section includes on-line activities complemented by downloadable print materials (PDF files) that can be used in the classroom to supplement the geography, mathematics and science concepts.
Each Virtual Skies module, which can be used as a stand-alone lesson,  includes:
Overview: A brief listing of the aviation topics covered in the selected module, supporting activities and a description of an application case study.
Tutorial: The curriculum subdivided by major topics.
Take Control: Interactive activities that reinforce knowledge and skills presented in the Tutorial.
You Decide: Case study simulations that provide an opportunity to use high-level cognitive skills to solve real-world scenarios.
Certification: 20-question, multiple-choice assessments to test knowledge and a printable NASA certificate of completion with individual's name.
Virtual Skies offers beautiful color graphics, problem-solving applications, a "Teacher's Desk" guide to the online program, and an extensive glossary that supports and reinforces the concepts taught in the modules. Other sections of the Website  include Research, Online Resources, and Careers.
Filed under: Web Resources
Tags: Aeronautics, Aviation, Grades 6-8, Grades 9-12, Lesson Plans, NASA