Posted on
August 16th, 2010
by ASEE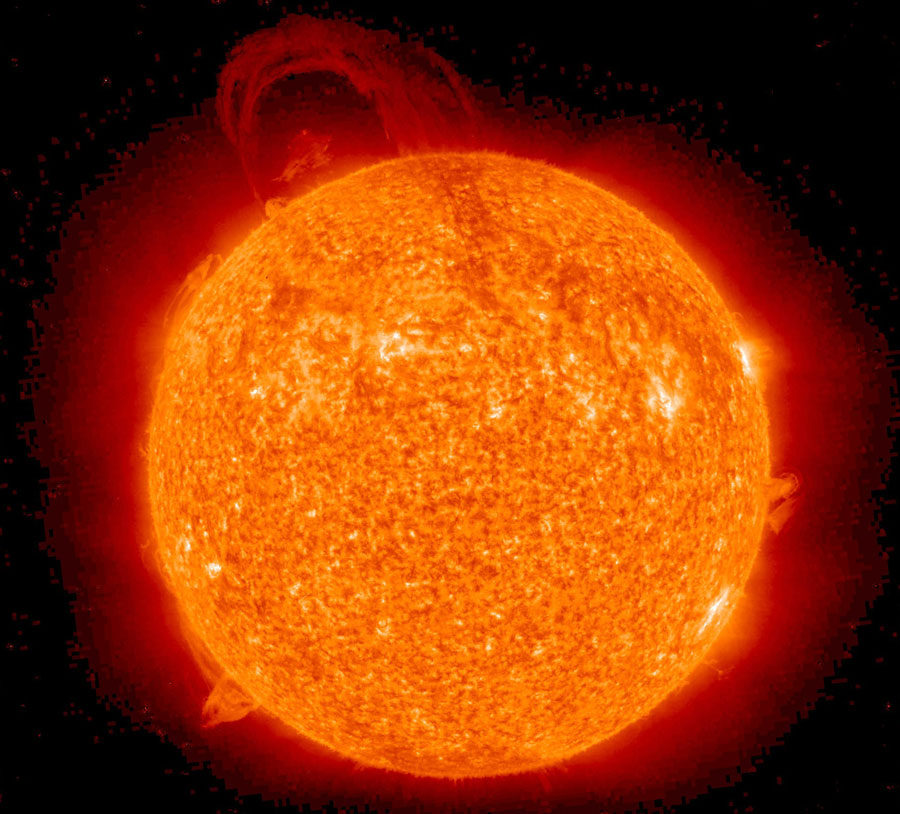 NASA's Astronomy Picture of the Day Website is a helpful resource originated, written, coordinated, and edited since 1995 by Robert Nemiroff and Jerry Bonnell. The APOD archive contains the largest collection of annotated astronomical images on the internet.
Bob and Jerry are two professional astronomers who spend most of their time researching the universe. Bob is a professor at Michigan Technological University in Houghton, Michigan, USA, while Jerry is a scientist at NASA's Goddard Space Flight Center in Greenbelt, Maryland USA. According to the Website, "they are two married, mild and lazy guys who might appear relatively normal to an unsuspecting guest. Together, they have found new and unusual ways of annoying people such as staging astronomical debates. Most people are surprised to learn that they have developed the perfect random number generator."
Pictured above: Large Eruptive Prominence Imaged by  STEREO Project, NASA
Explanation: What's happened to our Sun? In April 2010, it produced one of the largest eruptive prominences ever seen. Pictured above, the prominence erupted in only a few hours and was captured in movie form by NASA's twin Sun-orbiting STEREO satellites. A quiescent solar prominence is a cloud of hot solar gas held above the Sun's surface by the Sun's magnetic field. Unpredictably, however, prominences may erupt, expelling hot gas into the Solar System via a Coronal Mass Ejection (CME). As pictured above, many Earths would easily fit under the expanding ribbon of hot gas. Although somehow related to the Sun's changing magnetic field, the energy mechanism that creates and sustains a Solar prominence is still a topic of research.
Filed under: For Teachers, Grades 6-8, Grades 9-12, Grades K-5, K-12 Outreach Programs, Web Resources
Tags: Astronomy, Images, NASA, Satellite imagery, Web Resources, Website