Posted on
December 2nd, 2009
by ASEE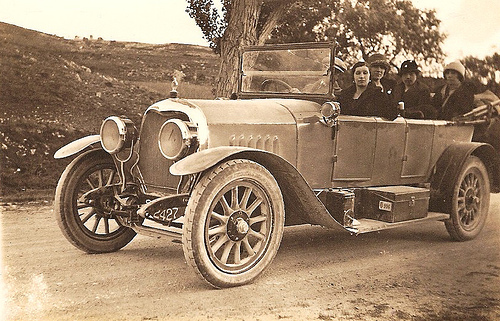 Ranging from  electrification to laser and fiber optics, refrigeration, the Internet, and spacecraft, the Greatest Engineering Achievements website of the National Academy of Engineering celebrates 20 major engineering accomplishments of the 20th century. It offers detailed historical information, timelines, and personal essays by key innovators for each accomplishment, and can serve as helpful resource material for class projects.
Material for the site is adapted from the 2003 book, A Century of Innovation: Twenty Engineering Achievements That Transformed Our Lives, an NAE project.
Engineering is often associated with science and understandably so. Both make extensive use of mathematics, and engineering requires a solid scientific basis. Yet as any scientist or engineer will tell you, they are quite different. Science is a quest for "truth for its own sake," for an ever more exact understanding of the natural world. It explains the change in the viscosity of a liquid as its temperature is varied, the release of heat when water vapor condenses, and the reproductive process of plants. It determines the speed of light. Engineering turns those explanations and understandings into new or improved machines, technologies, and processes—to bring reality to ideas and to provide solutions to societal needs. — Neil Armstrong, from the foreward of A Century of Innovation. Read the rest of the foreward here.
"Old Car" by CGoulau (Flickr Commons)
Filed under: Web Resources
Tags: Engineering Achievements, Engineering in History, Engineering Publications, Reference material, Timeline, Website