Posted on
August 9th, 2010
by ASEE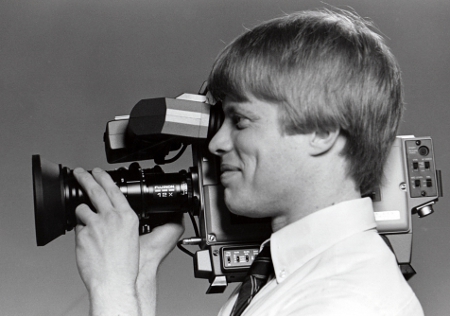 Submission deadline: October 21, 2010.
The Great Science Teacher Video Contest
Engineering.com invites science teachers to demonstrate their best lesson on video, with the chance to win cash and other prizes.
The Challenge
Great teachers inspire students to pursue a higher education in science and engineering. They communicate difficult concepts with ease. And they make science fun. Are you a great teacher?
Can you explain the photoelectric effect so that students really get it? Or have you got the perfect experiment to demonstrate Newton's 3rd Law? Wouldn't it be great to share those lessons with the entire nation? Well, here is your chance.
Simply shoot a video of your lesson and submit it to the USA Science & Engineering Festival. Winners will receive cash and prizes. Winning entries will be shown on the Festival Web Site and on ENGINEERING.com.
To enter, explain one or more of the following concepts on video:
Projectile Motion
Circular Motion
The General Theory of Relativity
Bohr's Model of the Atom
The Photoelectric Effect
Newton's 3rd Law of Motion
An important science topic of your choice
Requirements:
We are looking for short (2-7 minute) videos that explain one of these science concepts. Entries will be judged on how well they convey the concept, your communication style including visual aids, and how well you inspire students to learn more.
The requirements are that the video:
be made for educational purposes
be in .mov, .wmv, .swf or .flv digital video format
be more than 2 minutes and less than 7 minutes long
no more than 50MB in size
be suitable for public display
does not violate copyright law (all material must be your original work)
is all done by you as a science, technology, engineering or mathematics teacher
Prizes:
First prize – $500 to spend however you want (in or out of class), plus a banner
2nd & 3rd prizes are banners proclaiming you as a USA Top Science Teacher, suitable for hanging in your class
Sponsored by ENGINEERING.com, the contest opens on July 1, 2010 and closes on October 21, 2010.
How to Enter:
To submit your video and for more details go to the ENGINEERING.com Contest Page.
Complete the entry form.  Your contact information is critical – we need it to notify the winners.
Upload your video
If your video is already online, submit a link
If you have trouble, please contact John Hayes at jhayes@engineering.com
Your video will be reviewed and then posted on the USA ScienceFestival Site
The Great Science Teacher Video Contest is sponsored by ENGINEERING.com in partnership with the USA Science & Engineering Festival.
Image credit: http://www.flickr.com/photos/wwworks
Filed under: For Teachers, K-12 Outreach Programs