Posted on
August 28th, 2011
by Mary Lord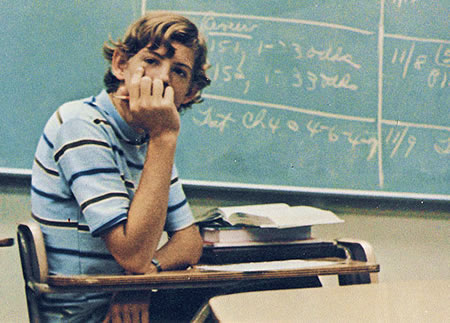 Attention, STEM majors. The nation needs more middle and high school science teachers — and there are several new initiatives to encourage you to sign up for training.
Valparaiso University in Indiana just received a $500,000 grant from the National Science Foundation to recruit undergraduates to its Mathematics and Science Education Enrollment and Development Program scheduled to debut next school year, the Chicago Sun-Times reports. "We want students who want to major in science and get a career in education," explains Gary Morris, associate dean of the College of Arts and Sciences, and an associate professor of physics and astronomy. Targeted topics for new teachers include biology, chemistry, physics, astronomy, math and earth science. The five-year project ultimately will enroll 75 students and offers a paid summer internship after freshman year, a paid summer workshop after sophomore year, a paid immersion experience during junior year, student teaching senior year, and ongoing support after graduation from faculty and alumni.
Western Washington University, the Associated Press reports, has received a $2.9 million NSF grant to study the school's innovative program for training elementary science teachers. The study will follow future kindergarten through sixth grade science teachers as they complete their education at Western and other universities. Researchers also will track a group during their first few years in the classroom to study their instruction and their students' understanding of science.
Meanwhile, Stewart Edelstein, associate vice chancellor for academic affairs at the University System of Maryland, writes in a Washington Post op-ed (8/27) that science and tech firms need to play a larger role in preparing the future STEM workforce. "It is essential that educational institutions seek out industry leaders who can prepare students for the workplace, especially for"  STEM careers, he writes.  "Partnerships with business are also key in providing students with valuable real-world experience through internships, clinical training and unique curricula. It is in these experiences that students can gain the effective communication, problem-solving and teamwork skills necessary to excel in today's rapidly changing business environment."
Filed under: K-12 Education News
Tags: education programs, National Science Foundation, Public Policy, STEM majors, STEM teacher training, Teacher Training, undergraduate