Posted on
December 13th, 2017
by Mary Lord
Like engineers in Santa's workshop, Ohio State University students and faculty are adapting popular electronic toys so that children with special needs can enjoy them.
"Some kids cannot activate the toy the way it was designed," explains Department of Engineering Education Assistant Professor Rachel Kajfez, the chief collaborator for Ohio State's Toy Adaptation Program, in an Ohio State news story.  "So we take these toys that are available on the market and we hack them."
For example, adding an exterior button on a mechanical plush pony – as these Muskingun University engineering science students did this past summer – can make it easier for a child with cerebral palsy to press and activate.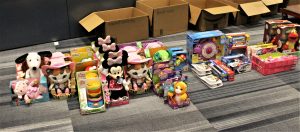 Ohio State's Toy Adaptation program manager Elizabeth Riter started the effort in OSU's College of Engineering in 2015. The program develops workshops to teach engineering students and community members how to adapt toys for children with disabilities. The workshops are designed to provide hands-on educational opportunities for engineering students to learn problem-solving skills along with soldering while benefiting society. The toys are then donated to toy lending libraries or directly to families.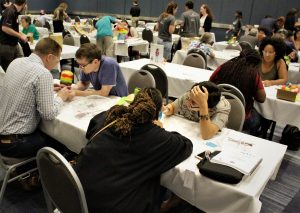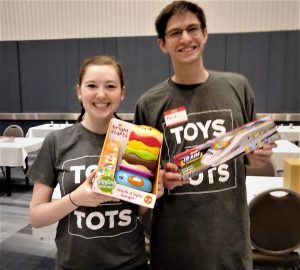 The workshop was a huge hit with families, students, and engineering educators when it was offered at the American Society for Engineering Education's annual conference in Columbus, Ohio, in June.
(ASEE Annual Conference photos (above and right) by Michelle Bersabal and (left) Mary Lord. Copyright ASEE)
Ohio State's Toy Adaptation program isn't limited to on-campus learning. This December, a special toy workshop was held inside Nationwide Children's Hospital to help children like two-year-old Noah from Ashland, Kentucky, who has a rare disorder that requires lots of medical treatment.
"I just love that it is using sort of our engineering powers for good," Ohio State student Victoria Kinzel told ABC 6. By designing electronic switches just for them, she said, kids can "run the toy just as typical child would."
Filed under: K-12 Outreach Programs, Special Features
Tags: adaptive technologies, Design, Ohio State Toy Adaptation program, special needs children, students with disabilities, toy engineering, Workshops