Posted on
August 4th, 2017
by Mary Lord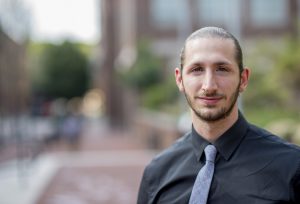 Lighting engineer Dr. Tony Esposito, author of this month's featured lesson, created "Solar Geometry" while earning a Ph.D. in architectural engineering at Pennsylvania State University. The August 21 total eclipse offered a great opportunity to share his module with eGFI teachers and readers. We caught up with Tony, who studied color preference and color discrimination as a research assistant at Penn State, to learn more about his background and what sparked his interest in engineering and education:
Where did you grow up and what drew you to engineering and education?
I grew up in Northeast Philadelphia in a low-income, single-parent household, and am the first person in my immediate family to attend college. Throughout my life, I have enjoyed mathematics and science, and have vivid memories of sketching on the blueprints my uncle would mail to me. I think engineering picked me.
What did you study? Did you face many challenges?
I studied Architectural Engineering at Penn State. The biggest challenge, especially at first, was maintaining passable grades to enter, and stay in, the major. My education did not prepare me for college-level classes, and I worked many days and nights to catch up. Over time, I grew to love Architectural Engineering, and especially lighting design, which eventually became my specialization. Studying at Penn State, I learned the importance of the quality of the indoor environment, and how good, conscientious design can transform our experience and enhance our well-being.
[Click HERE to see his 2012 bio and master's thesis project – the design of a New York City school.]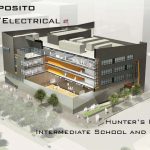 How did you came to create the solar geometry lesson? Any tips for teachers?
I created the Solar Geometry lesson during my graduate studies at Penn State. This lesson was sponsored by ProjectCANDLE, which is a partnership between Penn State and lighting industry partners to Create an Alliance to Nurture Design in Lighting Education. Its goal is to bridge the widening gap between the number of qualified lighting graduates and increasing demand from industry by creating a direct link between lighting students and professionals so that students emerge with the right skills, abilities, and attitudes for careers in lighting.
My biggest challenge was to distill a complex topic into manageable pieces. I wanted the lesson to be flexible; teachers can use one, two, or all parts of the lesson. They also can scale the technical difficulty of the lesson up or down to match their grade level, and use only the activities or presentation materials. I hope teachers across many grades and specializations will find this lesson useful.
Solar geometry is complex, but rhythmic and predictable. If teachers are initially unfamiliar with the concepts, they should focus on learning the standard conventions, and solar geometry will become second nature over time. When in doubt, use physical models to show the geometry between the sun and the earth; it is how I reorient myself when I get lost! Also, make sure to use the presentation notes for additional resources!
What are your future plans?
Several months ago, I graduated from Penn State with a Ph.D. in Architectural Engineering. Since then, I have moved on to continue my research at Philips Lighting Research NA in Boston, Mass. I study lighting quality and color rendering of light sources.
How do you spend your free time?
I spend most of my free time traveling, reading, and practicing calligraphy. I enjoy traveling to new cities, reading about psychology, and practicing my handwriting. I am currently learning the italic alphabet with a flat parallel pen and will soon move on to Engrossers script with an oblique pen holder!
posted 8/3/17
Filed under: Class Activities, K-12 Outreach Programs, Lesson Plans, Special Features
Tags: architectural engineering, lighting engineering, Penn State, Project CANDLE, Solar Geometry, STEM education, Tony Esposito