Posted on
June 7th, 2010
by Jaimie Schock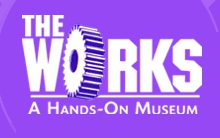 The Works: A Hands-On Museum, located in Edina, Minnesota, has many initiatives to promote excellence in elementary engineering education by encouraging, inspiring, informing and supporting teachers.
The museum features three large exhibit areas, special events, Saturday family activities, summer camps and classes, professional development workshops for teachers, and online lesson plans. One room of the exhibit space is devoted to free-form building with foam bricks; another, to tinkering with a collection of gizmos, gears, pulleys, and machines. A third room offers an interactive assortment of imaging and optical technologies, where students can play a harp with laser "strings."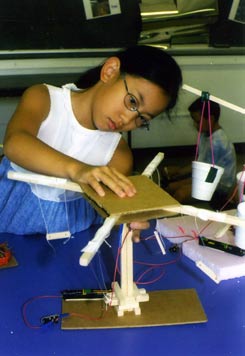 The Works' Excellence in Elementary Engineering Education conference, a professional development day in November, contains more than 20 breakout sessions on teaching elementary engineering. The Works also maintains a list of engineering education resources.
Read more about The Works and other museums in this special feature article.
Filed under: Web Resources
Tags: Internet Resources, Museums, Science museum, Web Resources