Posted on
March 2nd, 2010
by ASEE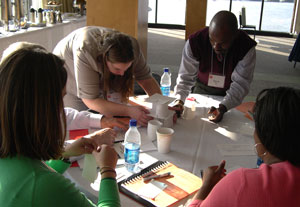 Dates: May 3-5, 2010. Location: Museum of Science, Boston. Cost: $350 before and $400 after April 20. Registration deadline: April 26, 2010.
Everyone Engineers! Workshop: An introduction to EiE (Engineering is Elementary)
Learn how EiE curricular materials are helping elementary teachers meet engineering and technology standards, and engage in hands-on activities with solar ovens and alarm circuits.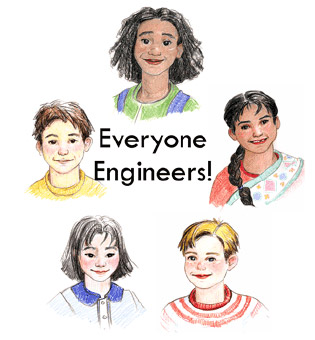 Interactive Program
• Engage in hands-on experience with two EiE Units,  An Alarming Idea: Designing Alarm Circuits and Now You're Cooking: Designing Solar Ovens
• Find out about all 15 existing EiE units
• Review of research about EiE
• Share your experiences and plan with colleagues
EiE Resources Provided:
• Online support materials and content connections
• Access to online EiE teacher educator discussion board
• 1 free unit guide of your choice
Included with Your Registration
3 Breakfasts
2 Lunches
1 Dinner
Costs
• $350 for the program (late registration, after April 19, 2010, $400) Registration is non-refundable.
• Your travel and hotel expenses
Registration dates: Please register online before 26 April 2010.
download the  Pdf Flier; download the Pdf Agenda
Visit the EiE website for agenda and registration information and to learn more about the Engineering is Elementary project.
For questions about this workshop,  email eie@mos.org or call (617) 589-4239.
Filed under: For Teachers, K-12 Outreach Programs
Tags: Boston Museum of Science, Curriculum, Events, Programs for Teachers