Posted on
December 7th, 2009
by ASEE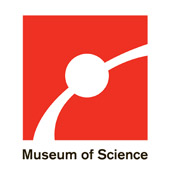 Date: Mon.,  March 29, 2010, 8:30 a.m. – 3:30 p.m.
Session Proposal deadline:  January 15, 2010
Boston's Museum of Science
15th Annual Symposium on Biotechnology Education
Biology teachers are invited join Boston's Museum of Science for a full-day symposium on current approaches to biotechnology education, March 29, 2010.
The symposium is designed as a forum for middle school, high school, and community college educators to share ideas, classroom activities, and laboratory investigations. Leading researchers, biotechnology practitioners, and experienced teachers conduct sessions on a variety of current and advanced topics. Sessions are complimented by a keynote presentation, lunch discussions with industry partners, and networking opportunities.
With this year's program is in development, the museum encourages submission of proposals for 90-minute workshops, presentations, panels, and discussions that help teachers develop new knowledge and skills for presenting modern biology and biotechnology in their classrooms. Proposals will be accepted from classroom teachers as well as researchers and educators from universities and other organizations.
Please download the Request for Proposal (MOS_Biotech_RFP) and submit it by January 15, 2010.
Please check back on the Website for online registration.
Filed under: For Teachers, K-12 Outreach Programs
Tags: Biotechnology, Boston Museum of Science, Professional Development, Teacher Training, Workshops