Posted on
October 19th, 2009
by ASEE
Mater Academy Charter High School in Miami didn't offer Advanced Placement Chemistry, so a handful of students decided they would teach it to themselves, the Miami Herald reports.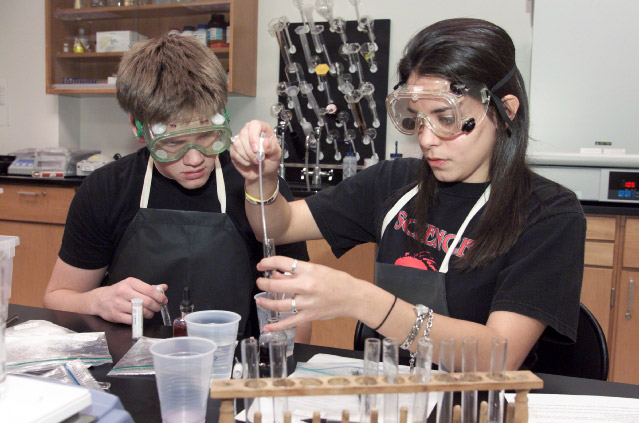 The AP chem students meet every seventh period. Sometimes, they gather in the school media center. Other times, they're in a chemistry classroom.
They spend the beginning of their class reading from collegiate textbooks — the kind with tiny print and complicated diagrams. Later, they discuss what they've read — and make sure everybody understands. The teens stay on task, even without a teacher keeping watch. Students who score well on the Advanced Placement exam can earn college credit.
Filed under: K-12 Education News