Posted on
February 10th, 2011
by ASEE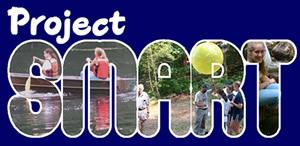 Dates: July 5-29, 2011. Level: Students in grades 10 and 11. Location: University of New Hampshire. Cost: $3,000 for full four weeks, $2,500 without weekend stays. Application Deadline: Applications accepted until all places are filled.
Project SMART (Science and Mathematics Achievement through Research Training) is a Summer Institute at the University of New Hampshire that challenges, educates, and motivates talented high school students in science and mathematics while acquainting them with the environment and resources of the University as a place for higher education and research.
The program is open to high school students who are currently enrolled in the 10th or 11th grade. Program participants study advanced topics in science, mathematics and computers through lectures, demonstrations, hands-on laboratory experience, and field trips, and learn how to do research with UNH faculty and graduate students. The program offers three modules in Biotechnology & Nanotechnology, Marine & Environmental /Science, and Space Science.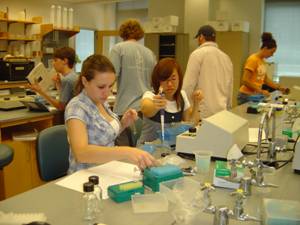 The Summer Institute provides an excellent opportunity to learn the interdisciplinary nature of the various scientific fields and how math and computers converge with scientific research. The students also study and discuss the applications and implications (economic, social, environmental, legal, ethical and moral) of the scientific advancements to society.
Project SMART Summer Institute was started in 1991 with all students coming from New Hampshire. Gradually, it evolved into a regional, and now into a national/international program. During the past three years, special efforts have been made to increase the number as well as the diversity of participants. As a result, this summer, with support from the Liberty Mutual Foundation and in collaboration with Anatolia College in Thessaloniki, Greece, Project SMART will bring together aspiring young scientists from rural and urban districts of New England, from one of the distinguished schools in Greece, and students from across the US to live together and learn to do science in the rural environment of UNH from July 6-30, 2010.
Costs and Application:
The cost of the 2010 Project SMART Summer program is $2,350 for those not participating in the weekend program and $2,800 for those staying for the three weekends. Weekend stay is not mandatory.
The program fees cover the cost of room and board in the UNH dormitory and dining halls, and field trips during the four-week program. The students also receive 4.0 UNH credits for which the University has agreed to waive the tuition. Scholarships are available to needy students (particularly those coming from minority, under-represented and under-served groups) to partially or fully offset the costs. Please contact the Program Director (sminocha@unh.edu) for availability and eligibility and procedures to apply for the scholarship.
Down the application form here ; or visit the application information page
Please see the Website for complete information.
Filed under: Grades 9-12, K-12 Outreach Programs
Tags: Aerospace, Biotechnology, Computer Science, Environmental science, Grades 10 and 11, Marine Science, Mathematics, Nanotechnology, Science, Summer Camps & Programs (Students), Summer Programs (Students)