Posted on
April 24th, 2011
by Mary Lord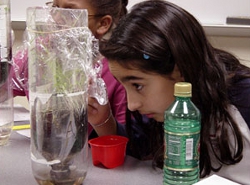 How much are states spending on STEM? What are the job prospects for science and engineering majors?
The National Science Board just launched a new Web-based tool to help educators, students, parents, and guidance counselors answer these questions and a whole lot more. The STEM Education Data and Trends site draws on information from the National Science Foundation's latest volume of Science and Engineering Indicators, providing the first easy access for the STEM education community.
See how your state measures up!
Filed under: K-12 Education News, Special Features, Web Resources
Tags: Education Policy, Internet Resources, Web Resources, Website