Posted on
December 12th, 2016
by Mary Lord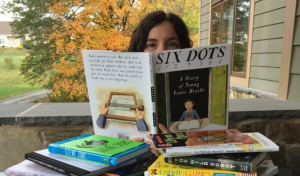 Looking for inspiring books about STEM that not only are good reading and build literacy skills but accurately depict complex content?
Responding to continued calls from teachers for just such a "best books" list, the National Science Teachers Association invited a unique collaboration with three other groups to help set the standard: the American Society for Engineering Educators (ASEE), the International Technology and Engineering Educators Association (ITEEA), and the mathematics representatives from the Society of Elementary Presidential Awardees (SEPA).
After nearly a year of study, the group released the first annual list of best STEM literature for young readers. Read the selection criteria HERE.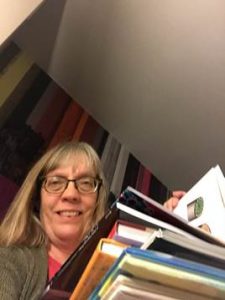 The 31-book roster includes biographies of historic figures, such as computer pioneer Ada Lovelace and polymath Ben Franklin, as well as high school inventors like Intel Science & Engineering Fair grand champion Jack Andraka, who developed an inexpensive early-detection test for pancreatic cancer. Subjects range from computers and genetic engineering to the SuperSoaker and Slinky.
ASEE was represented by Pamela S. Lottero-Perdue, chair of the Pre-College Engineering Education Division (photo, above) and Diana Lynne Ibarra, manager of the ShuYuan Science Programs in Hong Kong (photo, right). Each spent over 100 hours reading books for this project. Lottero-Perdue, an associate professor and director of the Integrated STEM Instructional Leadership Post Baccalaurate Certificate Program at Towson University in Maryland, was featured in a 2012 ASEE Prism cover story about the new face of engineering outreach to K-12 schools.
Happy reading!
Filed under: For Teachers, K-12 Education News, Special Features
Tags: ASEE, Best STEM Books, ITEEA, literature, NSTA, Resources for Teachers, STEM education, Teacher Resources