Posted on
May 15th, 2011
by Mary Lord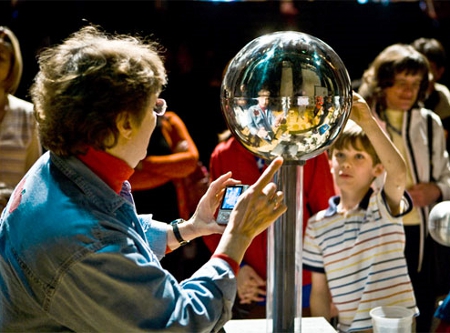 Call it the silver lining of the budget cloud. After years of discussing the need to improve STEM education, states are starting to seize their Sputnik moment in an effort to consolidate resources and prepare students for jobs that increasingly will require proficiency in science, math, engineering, and technology.
Some are forging novel connections between colleges and local school systems to boost the quality and training of STEM teachers. Others are considering laws to allow school districts to form regional STEM schools. Meanwhile, a group of prominent business CEOs has released a state-by-state report on STEM learning even as a prestigious National Research Council panel is exploring effective K-12 STEM schools and practices.
Consider Virginia's effort to improve teachers' ability to teach STEM.  The Virginia Department of Education announced it was awarding more than $2.7 million in competitive grants to 17 partnerships between school divisions and colleges and universities. The partnerships will provide in-service training for STEM teachers and create professional development programs tied to state science standards. (Washington Post, 5/11)
North Carolina is focusing on local school districts and career-technical education. Last week, the Senate unanimously approved a plan to allow two or more school districts to create a regional school that could offer high-demand work skills — particularly in STEM fields — to area students. The bill originally would have established a North Carolina School of Agriscience and Biotechnology to serve four eastern counties — an idea that emerged from a study commission led by Lt. Gov. Walter Dalton — but the Senate expanded on the proposal.  The school, whose board of directors would include education leaders and business or university officials, would give preferred admission to students whose parents did not finish college. (Winston-Salem Journal, 5/12)
As state legislatures mull ways to improve STEM education, so have the nation's business leaders and research community. Change the Equation, a group of 110 corporate CEOs, recently issued a state-by-state report on science learning. "Too many states are lulling parents and their children into a false sense of security at a time when all students need a much stronger foundation in math and science to thrive in a global economy," the STEM Vital Signs report observes. The National Science Foundation has asked the National Research Council, an arm of the National Academies of Science, to study effective STEM schools, teaching, and learning. The panel hosted a workshop in Washington, D.C., on May 10 that touched on topics from classroom climate and discipline to common science standards and the lack of coordination between the various STEM education organizations.
Filed under: K-12 Education News
Tags: Corporations, Education Policy, Outreach, Outreach for Schools, Public Policy