Posted on
March 20th, 2011
by Mary Lord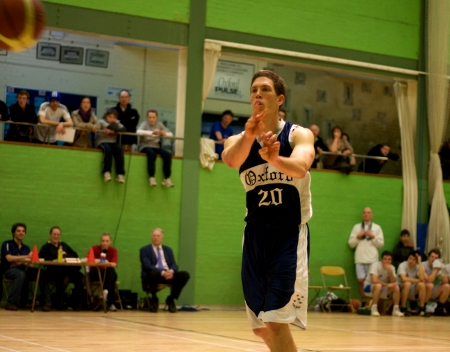 What does basketball have in common with engineering? Plenty, if you're Rhodes Scholar Reed Doucette, a former University of Southern California player now pursuing a doctorate in mechanical engineering at Oxford University in England.
For starters, both games involve a solid grasp of basic skills and hard work. "Being a walk-on is kind of a thankless job," explains the 6-foot, 6-inch forward who as a freshman got zero game time but senior year helped propel the 2007 Trojans to their highest-scoring season ever. "You're putting in a lot of practice time for precious little reward. Engineering is a lot like that," with long hours spent in labs and taking courses with steep learning curves. "It takes a lot of hard work and resolve to stick with it long enough to achieve results," notes Doucette. Failure also is "part of the process," he says, adding that basketball helped make him a better teammate and to know when to be a leader or follower. "You learn through failure and to not let failure get you down. It's not a reflection necessarily on you as a human being if your experiment didn't turn out right, just like if your jump shot is not working, it's not a reflection on yourself. You just have to work and come up with a new plan."
Doucette, 25, didn't set out to major in mechanical engineering or minor in business when he entered USC as a freshman in 2003. Though he'd always been "mechanically minded," playing with erector sets as a kid, the Acampo, Calif., native had no family member except an uncle who were even "tangentially involved" in engineering. Nor did Doucette's initial college plans include varsity hoops. The class valedictorian at Lodi (Calif.) High School, he played basketball all four years, earning San Joaquin Athletic Association all-league honors as a junior and senior and averaging 14.3 points per game his final season there. But that wasn't enough for the USC coach to recruit him.
At first, Doucette gravitated to business and finance. But he missed math and science, subjects he'd enjoyed in high school. Engineering seemed to cover both bases. "Most people go from engineering to business—I went the other way," says Doucette, who chose mechanical engineering because it "allows me to keep my finger in a lot of pies." He also hankered to play basketball, and decided to try out for the Trojans. He made the team but had to wait until sophomore year to play his first game.
Doucette went on to earn distinction as a player and scholar. He won two awards as the student-athlete with the highest grade point average (3.97), co-founded a consulting group that advised more than 30 local nonprofits, worked at Lawrence Livermore Lab on the efficiency of catalytic converters, and saw his team make the Sweet 16 round of the NCAA championship in 2007—the year he was one of USC's salutatorians. Before Doucette became the ninth Trojan in history to be named a Rhodes Scholar, he was crowned Mr. USC.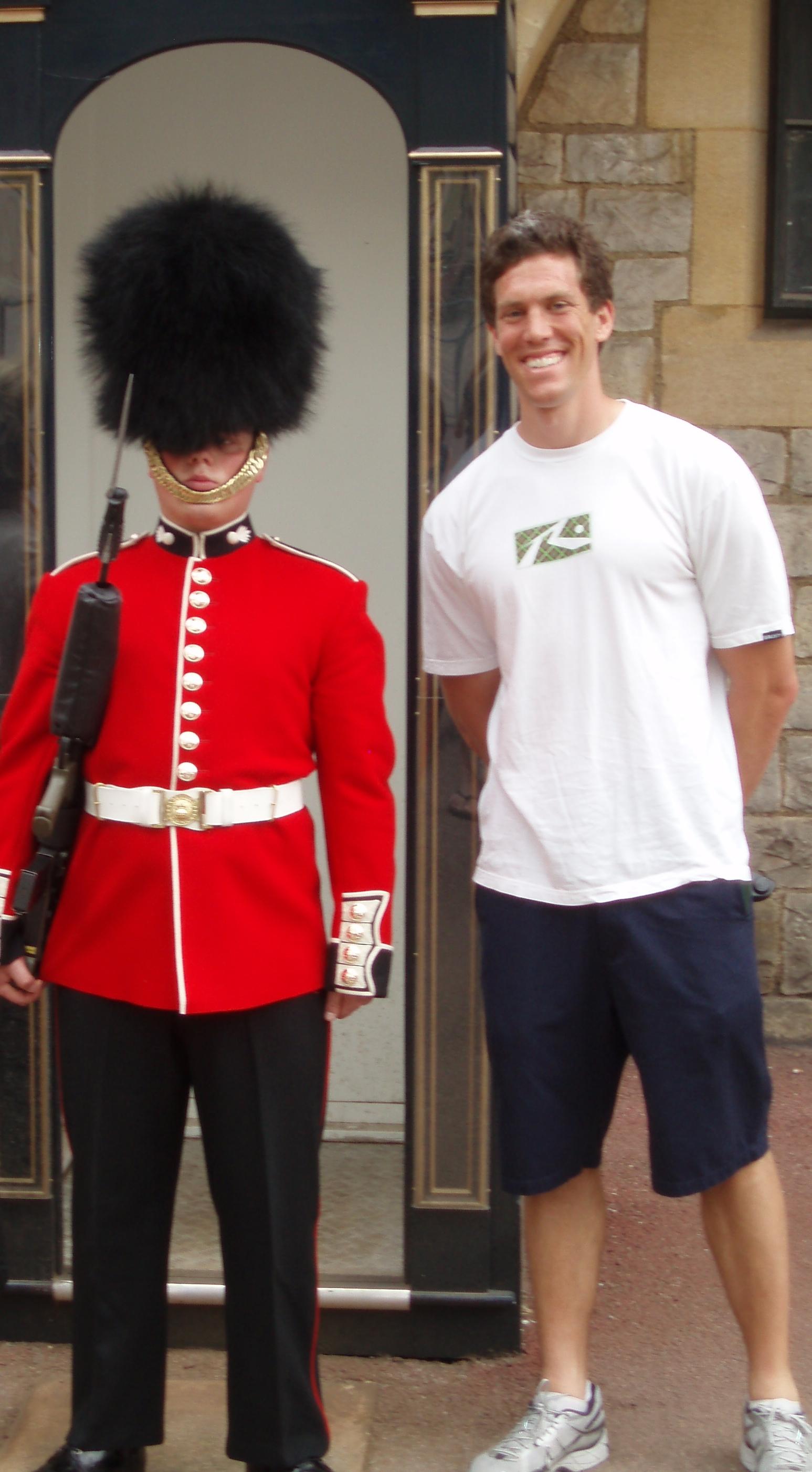 Despite such stratospheric accomplishments, Doucette remains quite down-to-earth. At USC, he enjoyed wakeboarding, skiing, tennis, and watching TV shows like The Daily Show and Curb Your Enthusiasm. He called Monty Python and the Holy Grail his favorite movie. Biggest sports hero? Chicago Bulls phenom Michael "Air" Jordan, naturally!
For the past three years, he's relished the green English countryside—even its rainy weather—and Oxford's cozy pubs. "Going to bars – it gets worse every time I go home," says Doucette. "There's 17 flat screen TVs, each showing a different channel. The music is throbbing, and there's a live band playing on top of that. Pubs are quiet, well lit. There are people talking, maybe a fire in the back."
Sometimes Britain's slower pace "can be kind of aggravating" when pushing to get something done. Still, life in the sceptred isle hasn't crimped his scholarship.
Now in his third and final year at Oxford, Doucette has authored several research papers. One examined high-speed flywheels as a method of storing energy. In another, published last year, he and a coauthor argued that if India and China switched to electric cars, it could accelerate, not curb, global warming. (Listen to his podcast on the future of electric cars.)
"This is the closest thing to a policy argument I've ever written in my life," says Doucette. "That's the sexy side of engineering, one that gets a lot of questions." Yet he's "equally proud" of his more technical, difficult-to-understand report. The future of engineering, he argues, lies in a blend of those two. "It's important to keep your eyes on the big-picture goal," Doucette maintains. While that's "no substitute for the actual nitty-gritty of engineering, discovering better components and making better widgets," he adds, "it's easy to lose sight of the broader goal when you're focused on the little thing right in front of your face."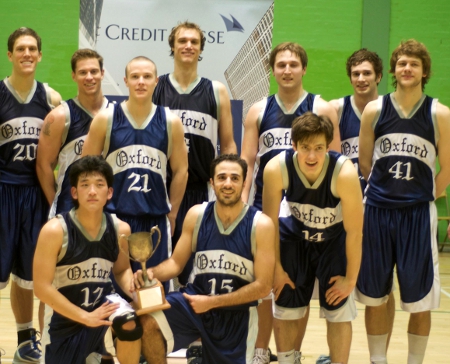 This month, Doucette's focus has been on basketball. As captain of the Oxford Blues for the past three years, he had aimed to take the team, which includes two former Ivy League players, all the way to the top of the United Kingdom championship. (The Blues, hampered by injuries, ended up losing to the eventual champs in the mid-March semifinals.)  After finishing at Oxford, Doucette has lined up a consulting job he hopes will allow him to use his technical and business background while exposing him to both the business and policy side of engineering as it relates to energy. "I'm not sure where it's going to take me," Doucette acknowledges. "But it's a pretty cool tool box to emerge with." Given his record of performance, the future should be a slam dunk.
Filed under: Special Features
Tags: Sports, Sports Engineering