Posted on
December 10th, 2012
by Mary Lord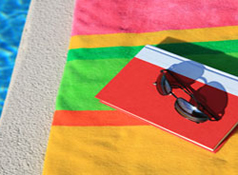 Application Deadline: Feb. 5, 2013
Want to learn how to integrate hands-on, real-world science, technology, engineering and math into your classroom? Apply to be a Fellow at this summer's Siemens STEM Institute, an all-expenses-paid week of professional development for a diverse group of 50 middle and high school teachers at Discovery Education's headquarters near Washington, D.C.
This summer's Institute runs from Aug. 4 – 9, 2013, and includes travel to and from home, lodging, and meals. Fellows hear from guest speakers at the forefront of STEM fields, and take field trips to leading STEM institutions. They also get assigned to a thematic working group that will provide additional deep-dive exposure.
In addition, Siemens sponsors a two-week Summer Teachers as Researchers program at Oak Ridge National Laboratory in Tennessee (June 16 – 28, 2013) or the Pacific Northwest National Laboratory in Washington (July 14 – 26, 2013). The application period opens in December.
Filed under: For Teachers, K-12 Outreach Programs
Tags: Programs for Teachers, Siemens STEM Institute, Summer Programs (Teachers), Teacher Training