Posted on
December 12th, 2010
by ASEE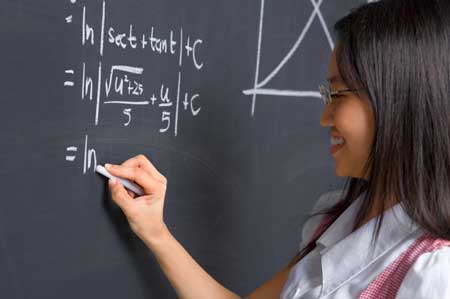 Shanghai 15-year-olds scored No. 1 in a major international math, science and reading test, beating students in dozens of countries. They did particularly well in math, scoring 600 against South Korea's 546 and American students' 487, the Christian Science Monitor reported.
This was the first year that China participated in the Program for International Student Assessment test, run every three years by the Organization for Economic Cooperation and Development. Students from only a few Chinese cities were involved, whereas other countries' scores represented testing nationwide. According to the OECD, more than a fourth of Shanghai's 15-year-olds "demonstrated advanced mathematical thinking skills to solve complex problems, compared to an OECD average of just 3 percent."
As for American scores, "We are in the middle of the pack; that's not where we want to be," said Stuart Kerachsky, deputy commissioner of the National Center for Education Statistics. U.S. students are "maybe inching in the right direction," he said. Korea and Finland scored highest in reading literacy.
Filed under: K-12 Education News
Tags: International K-12 Education, Research on Learning, Testing