Posted on
October 23rd, 2011
by Mary Lord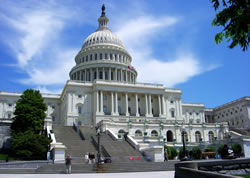 The Senate is moving forward with a draft reauthorization of the Elementary and Secondary Education Act that includes a major push for science, technology, engineering, and math (STEM). The bipartisan bill to fix No Child Left Behind represents 10 months of negotiations between Iowa Sen. Tom Harkin, chair of the Health, Education, Labor, and Pensions Committee, and his Republican counterpart, Sen Mike Enzi from Wyoming. It won the committee's approval Oct. 20 by a vote of 15 to 7. Hearings are scheduled for November 8.
The STEM initiative apparently would replace the current Mathematics and Science Partnerships program and give  states and school districts far more latitude in the types of activities they could cover with federal funds, reports Education Week's Curriculum Matters blog (10/12). Such activities include hands-on engineering lessons, STEM master teachers, and and innovative professional development.
Other enhancements to K-12 STEM subjects include:
Bolstering student access to, and engagement in, STEM courses;
Improving the quality and effectiveness of classroom STEM instruction by recruiting, training, and supporting highly rated STEM teachers; and
Preparing more students to be college- and career-ready in STEM disciplines.
Senator Harkin hopes to bring the bill to the floor for debate and a vote before Thanksgiving.
Filed under: K-12 Education News
Tags: Education Policy, Elementary and Secondary Education Act, ESEA, Harkin, No Child Left Behind, Public Policy, STEM education