Posted on
July 19th, 2010
by Jaimie Schock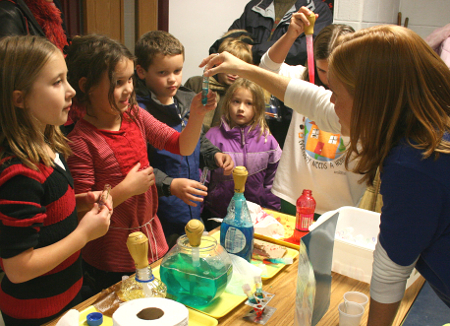 A committee of science, engineering, and education experts has completed the first of a two-step process to develop a framework for new science education standards. It published a draft of the framework this month, and after comments from the public are gathered and evaluated, a final version will be released late this year.
The project is funded by the Carnegie Corporation and overseen by the National Research Council's Board on Science Education. The final framework will serve as a guide to develop the next generation of science standards, highlighting the core science and engineering, technology, and cross-cutting concepts that all students need to understand.
Among the guideposts included in the report: Life science instruction in grades K-2 should focus on how things grow, and students should learn how to use evidence; physical science education in grades 3-5 should ensure that students understand matter and how to design experiments to collect data; life science classes in grades 6-8 should focus on how cells work and how to construct explanations; and physical science instruction in grades 9-12 should give students an understanding of the substructure of atoms; they should learn how to do modeling.
The draft report notes that "children are born investigators" and that science education should work to develop those natural skills.
Filed under: K-12 Education News
Tags: Education Policy, Publication