Posted on
October 18th, 2010
by Jaimie Schock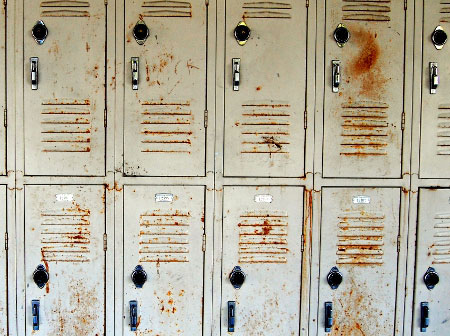 The Federal Reserve says the Great Recession ended last year. Uber-investor Warren Buffett says, by his definition, the downturn lumbers on. It's likely that the nation's school administrators think Buffett's got it right. According to a new report, school districts across the U.S. are laying off teachers, cutting programs, and eliminating student activities because of the ongoing fiscal squeeze created by the recession, according to Education Week's State EdWatch blog.
It could take districts 10 years to fully recover to pre-recession levels of funding, says the report released by the Center for Public Education, an adjunct of the National School Boards Administration. District budgets, the blog notes, will continue to be hit for several reasons: stagnant housing prices, less federal stimulus money, and continuing big cuts in state funding. Only two states — Montana and North Dakota — do not face revenue shortfalls this year. The report gloomily states: " . . . the financial handwriting is on the wall: in upcoming years, more cuts will be necessary."
The blog further notes that a March survey for the American Association of School Administrators found that 78 percent of districts were planning to slash budgets this academic year, up from 64 percent in 2009-10. To be sure, the $10 billion education aid package Congress approved this summer — after the survey was taken — might ease some of that pain. Nonetheless, the blog concludes, the long-term outlook remains dismal.
Filed under: K-12 Education News
Tags: Education Policy, Public Policy, Research, School Budgets