Posted on
January 29th, 2010
by ASEE

Application Deadline: April 30, 2010
HENAAC Scholars Program
Great Minds in STEM has a goal of providing over $250,000 in scholarships in 2010. Scholarship dollar amounts range from $500 to $5,000. The total number of scholarships awarded will be based on final contributions given to the scholarship program by July 30, 2010.*
Basic Scholarship Requirements:
• Applicants must demonstrate leadership through academic achievements and campus/community activities
• Applicants must be Science, Technology, Engineering or Math related majors
• Applicants must have an overall grade point average of 3.0 or higher
• Applicants must be of Hispanic origin and/or must significantly participate in and promote organizations and activities in the Hispanic community
Each Scholarship Recipient Will Receive:
• A scholarship ranging in amounts from $500 to $5,000
• Listing and photo in the HENAAC Conference issue of TECHNiCA Magazine
• Press Release on Great Minds in STEM
website

• Complimentary registration and hotel accommodations to the HENAAC 2010 Career Conference and Awards Show. Qualifying students may also receive transportation support.
• Recipients will be awarded at the HENAAC Conference at Disney's Coronado Springs Resort in Lake Buena
Vista, Florida on October 7-10, 2010. Recipients MUST attend the conference to receive the scholarship.
Application Must Include:
• Completed application form
• A 700 word essay:
As we become increasingly involved as members of a global community, particularly in the fields of science and engineering, how do you see your major contributing to global efforts and technology? In addition, how will you, in your field of study, contribute to global progress as well as actively contribute to your local communities?
• Current resume
• One letter of recommendation from a peer in a campus or community organization
• One letter of recommendation from an advisor or faculty member
• Official transcript with the official seal of your high school.
APPLICATION
How to Apply: Great Minds in STEM encourages all engineering, applied science, computer science and math students to apply this year. Here are the steps you should follow to submit your 2010 application:
1. Download the 2010 application.
2. Submit your completed application, transcript, letters of recommendation, essay and resume in one envelope by the postmark date of April 30, 2010.
3. You only need to submit one application and accompanying materials to be considered for all the sponsored scholarships. Great Minds in STEM will determine the various scholarships you quality for based on your submitted application.
4. Great Minds in STEM will send you a postcard confirmation by May 30, 2010 indicating that your application is either complete or incomplete.
5. The Selection Committee will meet to determine the 2010 scholarship recipients.
6. If you were selected as a 2010 HENAAC scholar, you will be notified no later than July 31, 2010.
7. All Great Minds in STEM scholarships will be presented and awarded at the Annual HENAAC Conference in Lake Buena Vista, FL on October 7-10, 2010.
8. Great Minds in STEM provides complimentary registration and hotel accommodations for all scholarship recipients. Qualifying students may also receive transportation support.
9. Scholarship recipients MUST attend the conference to receive the scholarship.
Forward all application materials to: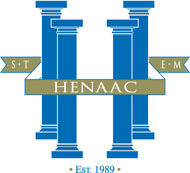 Great Minds in STEM
ATTN: HENAAC Scholars
3900 Whiteside Street
Los Angeles, CA 90063
For additional information regarding scholarships, Please contact Kathy Borunda-Barrera at (323) 262-0997, kbbarrera@greatmindsinstem.org.
You may also visit our website at: http://www.greatmindsinstem.org/
*There are currently no sponsors for 2010; please check the website for updates. 2009 sponsors included, among others: Northrop Grumman Corp., Lockheed Martin, Shaw Industries, Southern California Edison, SAIC, NASA Dryden Flight Center, NASA Johnson Space Center, National Football Foundation and Hall of Fame, and Verizon.
Filed under: Web Resources
Tags: Grade 12, Hispanic Students, Scholarship