Posted on
January 16th, 2010
by ASEE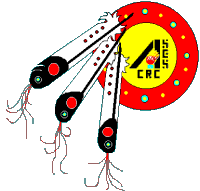 Deadline:  All materials must be received by January 31st, 2010. Amount:  2 scholarships for $1,000 and 1 for $500.
The American Indian Science and Engineering Society Columbia River Chapter
located in Richland, Washington, is proud to announce its Seventh Annual Scholarship Program. The Program is a way to financially assist American Indian students seeking degrees in math, science, engineering, business and health.
The AISES-CRC Scholarship Program will award scholarships to qualified American Indian applicants — high school or college students — enrolled full-time who reside in Washington, Idaho or Oregon. Candidates must show proof of Tribal Affiliation.
The scholarships winners will be announced in February, 2010. Need not be present to win. If you have any questions regarding the scholarships, send mail to aises@aisescrc.org.
• Application in Microsoft Word format (59 kb)
• Application in Adobe PDF format (68 kb)
Deadline: January 31st, 2010. All materials must be received by January 31st, 2010. Use the same application, or download the current application.
Scholarship FAQ
Who is eligible for this scholarship?
Students must currently be attending high school or college. Post-graduate students are also eligible. Student must be at least 1/4 American Indian blood or at least 1/4 Alaskan Native. Student must be a member of tribe claimed and must be able to provide documentation to confirm.
Do I have to be from the Mid-Columbia area?
No, but you do need to be from Washington, Oregon or Idaho. You can be attending a school outside the area, but your permanant residency must be from Washington, Oregon or Idaho.
What do I need to provide to apply?
We require transcripts from your most recent school, whether high school or college, a personal essay, tribal enrollment documentation, 2 letters of recommendation and a completed application.
How much is the scholarship for and how many are awarded?
This year the scholarships are for $1000 each and $500. We will award up to (2) $1000 scholarships and (1) $500 scholarship.
Please see the AISES-CRC Website for full information
Filed under: Grades 9-12, K-12 Outreach Programs, Web Resources
Tags: American Indian Students, Native American Students, scholarships