Posted on
April 19th, 2010
by Jaimie Schock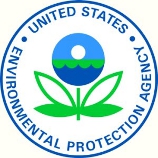 This comprehensive Website, run by the Environmental Protection Agency, provides lists of Superfund sites organized by state. A Superfund site is an uncontrolled or abandoned place where hazardous waste is located, possibly affecting local ecosystems or people. Important documents, contacts, timelines, and historical information are available for each location.
Over the past 30 years, Superfund has located and analyzed tens of thousands of hazardous waste sites, protected people and the environment from contamination at the worst sites, and involved states, local communities, and other partners in cleanup. Superfund measures its cleanup accomplishments through various criteria including construction and post construction completions of hazardous waste sites.
You can read about the large Palmerton, Pennsylvania Zinc Pile Superfund site and its cleanup process in our eGFI feature article.
Filed under: Web Resources
Tags: Environmental Engineering, Environmental Protection Agency, Green, Internet Resources, Superfund, Waste management, Web Resources