Posted on
March 22nd, 2010
by Jaimie Schock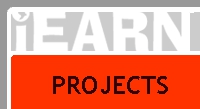 iEARN (International Education and Resource Network) is a non-profit global network that enables teachers and youth to use the Internet and other technologies to collaborate on projects that enhance learning and make a difference in the world.
There are more than 150 projects in iEARN, all designed and facilitated by teachers and students to fit their curriculum and classroom needs and schedules. To join, participants select an online project and look at how they can integrate it into their classroom. With the project selected, teachers and students enter online forum spaces to meet one another and get involved in ongoing projects with classrooms around the world that are working on the same project.
iEARN is an inclusive and culturally diverse community, a safe and structured environment in which young people can communicate, an opportunity to apply knowledge in service-learning projects, and a community of educators and learners making a difference as part of the educational process. It is made up of more than 30,000 schools and youth organizations in more than 130 countries.
Filed under: Web Resources
Tags: Internet, Internet Resources, PBL, Project Based Learning, Resources for Teachers, Teacher Resources, Web Resources